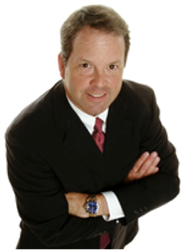 This is exactly what my real estate business needs!
Tampa, FL (PRWEB) May 31, 2014
All real estate investors know that there is no such thing as too many leads coming in. The greater the flow of real estate seller leads, the more opportunities an investor has to make a profit. Not only that, but investors will have the ability to be picky about the best deals to pursue.
iBuyHousesLeads.com is excited to announce they have finally opened up registration to any investor interested in generating more leads in their market. Members have the ability to select all zip codes in their markets and build a territory. All of the leads submitted belong to the territory holder exclusively.
One of the most powerful things about this membership is the fact that all territory holders have the rights to advertise the brand of iBuyHouses.com as if it was their own brand. They get to advertise themselves as the iBuyHouses.com network member in those zip codes. This helps establish credibility and authority when working with sellers.
There can only be one member in each zip code too. This means no competition between members, and all members benefit from each other's advertising efforts.
As part of the iBuyHousesLeads.com, members also get access to Cameron's real estate management and automation software, iFlip Real Estate, for free. iFlip has all of the tools and resources needed to work every lead from start to finish. This includes contacting leads, estimating repairs, making offers, finding a buyer, advertising the property for sale, researching comps, and much more.
Shannon, one of the newest iBuyHousesLeads.com members, had this to say, "I have everything I need to generate more leads for my business. I have the most valuable domain in real estate, the marketing tools, the lead submission website, and the management tools as part of iBuyHousesLeads.com. This is exactly what my real estate business needs!"
With the real estate market the way it is, investors struggle with generating real estate seller leads. However, becoming an iBuyHousesLeads.com member will help any investor generate and pursue more leads and increase their profits in less time.
For more information on iBuyHousesLeads.com or to start building a territory, visit http://www.iBuyHousesLeads.com today.