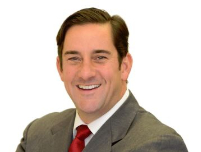 Lexington, KY (PRWEB) August 09, 2017
Remodeling projects are known to not only create the most return on investment but the most joy for homeowners. "Home improvement projects can seem ever-present. However, certain projects are always more fun and yield the greatest cost recovery, including the following three," said Realtor Michael Prather, of The Prather Team at Keller Williams.
No. 1: Replacing the roof. The best remodeling project that will increase a home's value and has the greatest cost recovery is putting on a new roof. In fact, the National Association of REALTORS® (NAR) estimates the median cost of new roofing at $7,600, but has the percentage recovered at resale at 105 percent.
"When selling a home, first impressions are crucial, and enhancing curb appeal with a new roof can entice potential buyers, particularly with an eye-catching color that complements your home," said Prather. "Furthermore, protecting your home from potential leaks from storm damage is important to its preservation, and also raises the value of the home."
No. 2: Installing wood floors. The NAR further estimates that the median cost to complete a new wood floor is $5,500, and the percentage recovered at resale is an impressive 91 percent. The trend of late in wood flooring is light colors, such as gray and blonde woods, and wider wood planks are also in vogue.
"However, dark-stained wood floors are still in high demand, especially when coupled with light furniture and white cabinets," noted Prather. "In regard to wood finishes, many homeowners seem to prefer the satin- and matte-finished wood flooring over the antiquated glossy finishes."
No. 3: New garage door. New and stylish garage doors can also amplify curb appeal and impress prospective buyers, as it's one of the first things they notice when looking at a home. The NAR calculates the median new garage door cost at $2,300, and the percentage recovered at resale at 87 percent. Homeowners today are largely choosing garage doors that are energy efficient.
"Homeowners are also opting for contemporary-styled or decorative garage doors," concluded Prather. "There are even Wi-Fi-enabled garage doors, which is great for increased security, and you can get control and updates on your door from wherever you are."
About Michael Prather, The Prather Team, Keller Williams
Michael Prather works with buyers and sellers in Georgetown, Lexington, Midway, Nicholasville, Paris, Richmond, Versailles and Winchester, KY. The Prather Team believes that its team doesn't stop with its team members, as its clients, allied businesses and members of the community are all part of the team. For more information, please call (859) 983-2732, or visit http://www.pratherteam.com.
About the NALA™
The NALA offers small and medium-sized businesses effective ways to reach customers through new media. As a single-agency source, the NALA helps businesses flourish in their local community. The NALA's mission is to promote a business' relevant and newsworthy events and achievements, both online and through traditional media. The information and content in this article are not in conjunction with the views of the NALA. For media inquiries, please call 805.650.6121, ext. 361.