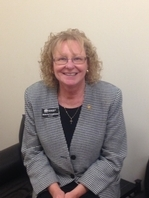 The Colorado Springs real estate market is ramping up and appears to be on track to set new records this year.
Colorado Springs, CO (PRWEB) April 24, 2017
Colorado Springs is ranked in the Top 10 Best Downtowns, Top 10 Cities for Veterans and Top 10 Best Pet Cities. Colorado Springs has also earned the title "Silicon Mountain" because of its large number of high-tech companies and military installations.
"Furthermore, according to recent data released by the Pikes Peak Association of REALTORS® for March 2017, the Colorado Springs real estate market is ramping up and appears to be on track to set new records this year," said Roberta Loughman, a Realtor with Shorewood Real Estate, who has an A+ rating from the Better Business Bureau.
For those considering relocating to Colorado Springs, Loughman, a Circle of Excellence recipient from 2012-2015, lists the following three tips:
No. 1: Don't pack away emotions. "It is imperative when relocating to process your emotions instead of packing them away like you would your belongings," said Loughman. "Relocating can be a sad experience, as you are leaving behind friends, family, memories, etc. However, just imagine all the new friends you will make and new and exciting adventures you will have in Colorado Springs, which is annually ranked one of the best cities in America in which to live."
No. 2: Get rid of unnecessary possessions. The less one has to move, the better. Ridding oneself of unnecessary possessions is practical and oftentimes essential when moving. "The best way to unburden yourself of unneeded possessions is to have a garage sale, sell them on Craigslist or Ebay or donate them," added Loughman.
No. 3: Hire professional movers. "If you have heavy furniture and/or delicate items it is wise to hire a professional mover, which can go a long way in alleviating the stress of relocating," concluded Loughman. "You don't have to go it alone."
About Roberta Loughman, Shorewood Real Estate
Roberta Loughman is a premier real estate agent in Colorado Springs. She works with buyers and sellers in Colorado Springs, Peyton, Monument, Castle Rock, Woodland Park and the surrounding areas. Roberta has extensive training in the latest real estate marketing strategies. For more information, please call (719) 332-8083, or visit http://www.shorewood.com. The office is located at 5825 Delmonico Dr., Colorado Springs, CO 80919.
About the NALA™
The NALA offers small and medium-sized businesses effective ways to reach customers through new media. As a single-agency source, the NALA helps businesses flourish in their local community. The NALA's mission is to promote a business' relevant and newsworthy events and achievements, both online and through traditional media. For media inquiries, please call 805.650.6121, ext. 361.