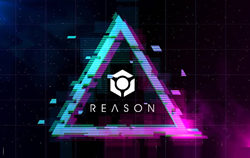 "The convergence of gaming and blockchain is upon us. It's our responsibility to ensure the first-contact experiences we design, either in the metaverse or the real world, are incredible and frictionless," Mike Chen, co-founder of Reason.
SAN FRANCISCO (PRWEB) November 19, 2021
Known for leading the digital transformation of escape rooms in 2020 and injecting future tech into a predominantly analog game medium back in 2016, Reason is no stranger to experimentation. With a mission to humanize our relationship with technology and each other, the company is taking its first step towards making the metaverse accessible for all.
Scheduled to open to the public in Q1 of 2022, Glitch is an immersive in-person escape room set in a futuristic Fab, a Silicon wafer fabrication plant. The fab is the only one in the world capable of producing next-generation chips for phones, cars, and fighter jets. However, a glitch has been detected and players must debug the Fab in order to prevent the world from grinding to a halt.
Besides a functioning Fab, players will need a Codex, which contains machine instructions required for the wafer fabrication process. Each codex has unique attributes that can help players in this process and affect the physical environment around them.
For the NFT art collectors, a Codex is a unique generative digital art piece that lives on the blockchain forever and can not be replicated, tempered, or destroyed. It will be the first non-fungible token of of its kind that can alter its physical environment. The Codex drop is scheduled for December. Those interested can sign up to be notified at http://www.tryreason.com/NFT