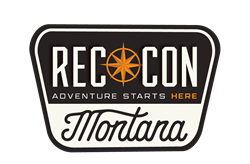 MISSOULA, Mont. (PRWEB) March 25, 2019
On July 19, 20 and 21st at Fort Missoula Regional Park, the Montana Outdoors Foundation will host the first annual RecCon Montana. RecCon is an expo style event that will bring together Montana's outdoor recreation businesses and non-profit groups and provide them with the venue to showcase their work, share their passions and explore the relationship between recreation and conservation.
"We are excited to be able to showcase these Montana organizations and give them a place to tell their stories," said Jeff Wright, President of the foundation. "It's an opportunity for them to relate to each other on a business-to-business level, and there's a lot of power in building those relationships. It's also for a business-to-consumer level, letting people know what they do to both the Montana audience and out-of-state audience."
The Montana Outdoors Foundation was established in the summer of 2018 in order to help draw attention to Montana's wealth of outdoor recreation opportunities and the variety of outdoor recreation businesses that call Montana home. In 2017, the Outdoor Industry Association reported that outdoor recreation accounted for $7.1BN in consumer spending in the state, and was responsible for 71,000 jobs. That makes it Montana's second largest industry and
the foundation hopes to help create avenues for those numbers to expand with RecCon.
The Montana Outdoors Foundation believes stewardship and conservation are crucial to preserving the legacy of adventure and exploration within this great state so that future generations are able to discover the remote and beautiful public lands that make Montana special.
For more information about becoming a sponsor or exhibitor, visit http://www.recconmontana.com/the-event-1​. Attendee tickets to the event will be available in mid-March. To get on the early-bird list, visit https://www.recconmontana.com/get-on-the-list​.