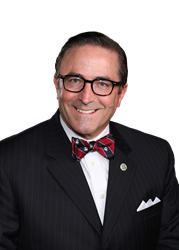 Verified sales data will help both sides of the financial partnership — tenant and landlord — come together and succeed during this most challenging time.
MANDEVILLE, La. (PRWEB) November 05, 2020
As shown by the Chapter 11 bankruptcy filings on November 1 by mall operators CBL & Associates Properties Inc. and Pennsylvania Real Estate Investment Trust, rent collection deficiencies during the COVID-19 era have created severe financial distress for many retail landlords, who have obligations to pay mortgages, operating costs and taxes.
To ensure a steady stream of rental income, particularly during the critical retail holiday season, landlords may be best served by devising and accelerating a temporary rent relief plan basing rents for distressed retailer tenants on a percentage of sales, rather than the traditional fixed minimum rent plus percentage after an agreed-upon breakpoint, according to The Lamy Group, a financial management consulting firm that helps landlords quantify retailer sales for collecting rents. But first they must take an often-neglected step, one that will radically change the lease process going forward.
"Before landlords agree to a percentage of sales as a form of rent relief, they need to verify tenant sales and establish a fair procedure for a temporary new rent structure by conducting a formal sales audit," recommends Kenneth S. Lamy, founder and CEO of Mandeville, Louisiana-based The Lamy Group. These audits are relatively straightforward when conducted remotely by qualified retail real estate accountants.
COVID-19 has exposed the weaknesses in setting new temporary rents without verifying sales. Tenants owe rent, regardless of government-mandated closures. However, with capacity limits in place, many retailers and restaurants don't have the full potential for revenue to pay contract rent. Landlords need to determine which tenants are truly in distress and cannot survive without some form of assistance, Lamy suggests.
"This will bring more income for the landlords rather than have the tenant stop paying rent altogether until the tenant goes out of business laden with debt," Lamy says.
Recent history offers an example that may prove fruitful for retail and restaurant landlords and tenants as they continue to navigate the challenges posed by the COVID-19 pandemic.
"Trust, but verify," Lamy says, paraphrasing U.S. President Ronald Reagan's famous quote of decades ago.
Preparing for nuclear disarmament talks in 1986, Reagan sought a Russian proverb to better communicate with his U.S.S.R. counterpart, Mikhail Gorbachev. The one Reagan chose, Doveryai no proveryai — Trust, but verify — not only rhymed, but encapsulated his strategy of establishing good faith while ensuring that no one was going to be a pushover in negotiations. 
From the early days of the shutdown in March, as tenants approached landlords for relief, many retail real estate companies saw that they had little data about which tenants were genuinely unable to pay even a fraction of rent that was due. Did it make sense to offer assistance to tenants who were struggling before the pandemic hit? Even so, landlords negotiated partial, deferred or percentage-only rent abatement with their tenants to help them both survive the crisis. That's the trust part. 
As businesses around the U.S. have reopened while some face threats of another shutdown, many tenants around the country continue to operate at partial capacity — and sometimes with sparse shelves from inventory on back order — while stimulus talks that could help them and their patrons get through the crisis have stalled. How can the landlord know that the tenant is properly reporting sales and is paying the correct amount of rent according to the temporarily renegotiated rent relief?
"By the collection, analysis and, yes, verification of sales-related data," says Lamy.
Each lease and rent relief lease amendment is different in how it defines "gross sales" and what should be fairly standard information. Are discounted employee sales subject to percentage rent? Sales taxes are excluded from reporting, but what about credit card fees? Most leases require the tenant to report 100% of a credit card transaction to the landlord without deducting the 1% to 3% credit card processing fee from the total, which is a cost of doing business. Fees for delivery services such as DoorDash also should not be deducted from sales figures. Important areas of sales reporting of internet transactions to be addressed include the crediting of returns of items purchased online but brought back to a physical store, and the landlord receiving percentage rent credit for items customers buy online and pick up in store.
"Obtaining this information is especially important for leases with percentage-only rent, which I've advocated for restaurant tenants that will especially be affected during winter months, when outdoor dining is no longer feasible to boost capacity," Lamy says. In this circumstance, accurate, analyzed and verified data is even more critical. Many retail categories tend to underreport sales for a variety of reasons. "This is where verified sales data will help both sides of the financial partnership — tenant and landlord — come together and succeed during this most challenging time."  
The need for verified sales data is creating a new paradigm for negotiating leases going forward, one that is transparent and fair, giving start to a new era of mutual success. Landlords want to see tenants thrive and not fail, hence the percentage rent arrangement. "Replacing a tenant causes loss of income, and could trigger co-tenancy issues with other tenants," Lamy says. "Landlords want their tenants to succeed, and should participate in that success." 
During this health and economic crisis, landlords need to shift from a reactive mode while performing their roles in property management, asset management and lease administration and take on a more proactive and strategic-thinking mode to avoid future financial distress of their own, according to Lamy. Emphasis should be on their fiduciary role and responsibilities to partners, shareholders, investors and lenders.
"Owners and their property management team should manage the risks presented by not only today's environment but what we know to be the industry best practices and fundamentals," says Lamy. "That could be the best gift of all this holiday season."