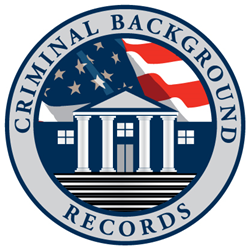 A best practice for hiring managers is to work with a professional employment screening agency in order to fully understand the difference between convictions and arrests as noted on a criminal records report.
WALTHAM, Mass. (PRWEB) July 08, 2020
Recent protests in Seattle and other parts of the country have ended with the arrests of thousands of protestors and subsequent criminal history records may affect hiring for those individuals for a significant amount of time. Adam Almeida, President and CEO of CriminalBackgroundRecords.com states: "It is critical that a hiring manager understand a criminal history report and laws governing the use of a criminal history records; and, subsequently, working with a third-party pre-employment background agency, such as CriminalBackgroundRecords.com, may be the best avenue of legally utilizing these records.
During the recent protests over social injustice protestors have been arrested on a variety of charges. While many of these arrests will be thrown out or not pursued in a court of law, many will be adjudicated. Many companies and organizations utilize criminal history reports as a part of pre-employment background screening. Depending on the state and jurisdictions these reports can be used in different ways.
Adam Almeida, President and CEO of CriminalBackgroundRecords.com, states: "Criminal History Records can show arrests and convictions. There is a big difference, obviously, between the two and it is incumbent on hiring managers to understand this difference. It may vary depending on the state the records resides. Also, what can and cannot be actually reported in a criminal record report can vary by state."
From Money magazine from June 8, 2020:
Video evidence shows that these protests have been mostly peaceful, and that violence that has been committed has largely come from police officers themselves. But a massive number of people are still getting arrested across the country for minor offenses like being out past city-wide curfews and obstructing traffic. Many of these cases will likely be thrown out — but not all of them.
Even if an individual case is waived in court, the arrest alone has the potential to affect that person's employment for years to come if it turns up on a routine criminal background check. (1)
Almeida adds: "It should be noted that convictions can stay with an individual for up to seven years."
Arrest records can continue to follow a person just as long as a conviction.
From an op-ed in the Washington Post on June 15, 2020:
Until and unless they are expunged or sealed, arrest records are generally distributed to government officials and the public through digitized record systems, background screening services and the Internet. They are available to employers, schools, licensing boards, housing providers, social services agencies and law enforcement. Even after they are expunged, they can still surface in Internet searches and on background reports. (2)
Almeida concludes: "A best practice is for hiring managers to work with a well-qualified third-party pre-employment background screening agency in order to fully understand the difference between conviction and arrest as noted on a criminal records report. Also it is important to note that many State and Local laws prohibit certain employers from making hiring related decisions based on arrest records as citizens of this country are always innocent until proven guilty."
CriminalBackgroundRecords.com is a third-party employment screening company, an advocate of SHRM, a member in good standing with the PBSA (Professional Background Screening Association) and for over 17 years has maintained an A+ Rating with the BBB (Better Business Bureau). The company has highly trained operators well versed in the needs and requirements of companies and organizations large and small utilizing public records, such as criminal background records, as part of a hiring process. Assisting companies in maintaining full compliance under the law is a central tenet of all client relationships with CriminalBackgroundRecords.com.
Notes:
(1) money.com/blm-protest-background-check/
(2) washingtonpost.com/opinions/2020/06/15/protesters-should-not-get-lifelong-criminal-record/