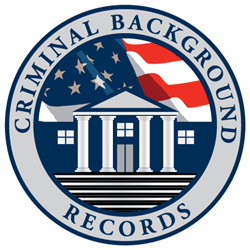 WALTHAM, Mass. (PRWEB) March 09, 2021
Changes in law over the management and handling of expunging low-level criminal conviction records is taking greater root across the country. Adam Almeida, President and CEO of CriminalBackgroundRecords.com, opines: "The recent uptick in potential legislative action regarding expungement should alert hiring managers and HR Departments to work with a well-qualified third-party employment background screening agency, such as CriminalBackgroundRecords.com, in order to remain compliant with existing law, as well as possible change in law."
Rhode Island is seeking to change existing expungement laws and have recently taken steps toward that goal.
From ProvidenceJournal.com on March 4, 202, regarding the reasons behind changes in expungement law:
The bills — and others like them — arose out of oft-stated concerns for the potential exposure of vulnerable populations to exploitation and harm.
Not only would these records be automatically expunged, the legislation would prohibit the state from using the convictions to keep someone out of the booming marijuana market as the legislature inches closer to legalizing recreational use. (Medical use is already permitted). (1)
Expunging marijuana convictions is a starting point in Rhode Island.
Almeida adds: "While many low-level convictions are related to older marijuana laws, the need for expungement may include other non-related convictions."
In California, lawmakers are looking to expand the reach of current expungement laws.
From Fox 40 on March 5, 2021:
California lawmakers are pushing several new efforts this year to largely seal or expunge criminal background records for people who have completed their sentences, expanding on existing laws that proponents said aid people who are trying to re-enter society. (2)
Like many states, California's laws would contain exceptions to expungement on certain convictions.
Again, from Fox 40, on March 5, 2021:
People convicted of sex crimes would be excluded, and potentially those convicted of other serious offenses including murder, backers said. The state law would also not affect people convicted of federal crimes. But arrest records would also be sealed if they do not lead to convictions. (3)
Generally, the move to expunge criminal convictions is to increase the opportunity of reintegrating into mainstream society. A new expungement law in Queens highlights that fact.
From RidgewoodPost.com on March 3, 2021:
… a bill that would see the conviction records of hundreds of thousands of New Yorkers expunged if passed.
The bill, called the Clean Slate Act, aims to effectively seal and expunge the criminal history of New Yorkers who have been convicted of a crime as a means to help them integrate back into society. The bill does not apply to those convicted of crimes such as murder, manslaughter and sex crimes. (4)
"Ultimately," Almeida concludes, "with so much potential legislative action hiring managers and HR Departments should take immediate note and continue to work with a well-qualified third-party pre-employment background screening agency in order to remain compliant with law."
CriminalBackgroundRecords.com is a third-party employment screening company, an advocate of SHRM, a member in good standing with the PBSA (Professional Background Screening Association) and for over 17 years has maintained an A+ Rating with the BBB (Better Business Bureau). The company has highly trained operators well versed in the needs and requirements of companies and organizations large and small utilizing public records, such as criminal background records, as part of a hiring process. Assisting companies in maintaining full compliance under the law is a central tenet of all client relationships with CriminalBackgroundRecords.com.
Notes:
(1) providencejournal.com/story/news/politics/2021/03/04/push-erase-more-criminal-records-coincides-calls-more-background-checks/6907633002/
(2) fox40.com/news/california-connection/california-lawmakers-eye-aiding-those-with-criminal-records/
(3) ibid
(4) ridgewoodpost.com/queens-assemblywoman-co-sponsors-bill-that-would-seal-and-expunge-criminal-records