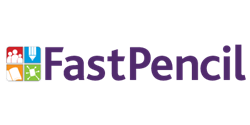 This unique service is a game-changer in the publishing and library industry.
Prince Frederick, MD (PRWEB) March 18, 2014
Recorded Books has announced a partnership with self-publishing resource FastPencil to bring public libraries an electronic resource that enables established and aspiring authors to create and prepare original works for publication.
"This unique service is a game-changer in the publishing and library industry," said Rich Freese, Recorded Books president and CEO. "FastPencil for Libraries removes the hurdles that inherently come with traditional book publishing, making it possible for authors to collaborate with their local library to write and prepare their own books for publication."
FastPencil's powerful technology provides libraries with an end-to-end publishing network that helps authors write, manage, convert and distribute books and eBooks. With access to robust management capabilities, libraries can also ingest, store and post library content to patrons.
"Eighty percent of people aspire to write a book in this country, and we are excited to have the opportunity to offer library members all the tools necessary to publish their story, no matter what it is," said Steve Wilson, FastPencil CEO and cofounder.
###
For more information regarding Recorded Books' FastPencil for Libraries service, email fastpencil(at)recordedbooks(dot)com or call 1-877-828-2833.
About Recorded Books
Recorded Books is the largest independent publisher of unabridged audiobooks and provider of digital content to the library, school, and retail markets. The company owns an exclusive catalog of over 13,500 audiobook titles narrated by professional, award-winning actors. Recorded Books provides digital audiobooks and eBooks to libraries through its proprietary OneClickdigital platform, as well as electronic resources, including digital magazines and films, through its proprietary RBdigital Gateway platform. The Company was founded in 1979 and is headquartered in Prince Frederick, MD. For more information, visit http://www.recordedbooks.com.
About FastPencil
FastPencil powers publishing by enabling authors, publishers and enterprise customers to write, design, publish and sell books in print and digital formats through their proprietary Software as a Service (SaaS) platform. FastPencil's next generation collaboration and distribution solutions produce quality books at any volume with simplicity, control, speed to market and higher margins. FastPencil also offers enterprises and publishers a customizable platform to create books, manage content and develop imprints for unique branding. Content from thousands of authors is managed under three publishing imprints: PREMIERE, Wavecrest and FastPencil.com. FastPencil PREMIERE houses a world-class, exclusive line of general interest titles by best-selling authors. The Wavecrest imprint offers packaged services and bookstore exposure to professional writers who have a strong community following and FastPencil.com is optimized for all do-it-yourself authors. For more information, please visit http://www.fastpencil.com.