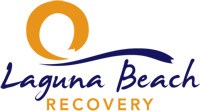 Simply put, the new Laguna Beach Recovery website represents the first step on a journey to recovery for many men.
Laguna Beach, CA (PRWEB) August 05, 2013
One-size-fits-all solutions are often not appropriate when it comes to drug and alcohol treatment and rehabilitation. That's why the Laguna Beach recovery center for men is devoted to diagnosing and treating the unique addiction issues faced by members of the male gender. The center offers personalized treatment programs with strong family integration in a gorgeous, serene setting in Orange County, California.
In addition to personalized treatment and an amazing setting for the Laguna Beach residential treatment facility, the center is staffed by world-renowned professionals who have helped thousands of people recover successfully from drug and alcohol abuse. Additionally, the center features a three-to-one client to patient ratio. This ensures that treatment professionals are able to tend to the needs of each individual patient on a 24/7 basis. Perhaps most important to recovery is the Laguna Beach long term relapse prevention program. Inpatient rehabilitation is just the first step to long term recovery, which is why continued aftercare and lifelong weekly alumni meetings are offered.
To help those who may be searching for dual diagnosis treatment centers for men in Laguna Beach, California, Laguna Beach Recovery has launched a new website. The center's website features comprehensive information about the types of treatment offered at the facility, and it contains a wealth of helpful information for individuals and families struggling with addiction issues. Simply put, the new Laguna Beach Recovery website represents the first step on a journey to recovery for many men. The site, which can be found at http://lagunabeachrecovery.com, was designed not only to promote the facility, but to also provide valuable insights into the nature of addiction and recovery.
About:
Laguna Beach Recovery is a comprehensive diagnosis and addiction treatment center for men suffering from issues with drug and/or alcohol addiction. As a dual diagnosis facility, the center helps men recover from their addictions by addressing both the mental and physical aspects. The center, which is located on the coast of the Pacific Ocean in Laguna Beach, California, provides a tranquil environment that fosters healing while allowing for a higher level of clinical treatment.
Contact:
Laguna Beach Recovery Center for Men can be reached by telephone at 888-997-5742.