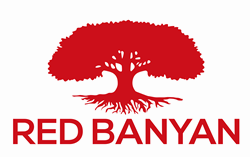 "Clearly it was a situation that got out of control and escalated with really tragic consequences," Evan Nierman said. He noted that "some really tough questions will be asked not just of Travis Scott but of the event organizers."
FORT LAUDERDALE, Fla. (PRWEB) November 10, 2021
Red Banyan CEO and crisis communications expert Evan Nierman discussed the Travis Scott Astroworld disaster on Fox 5 DC in an interview that touched on the Travis Scott crisis management shortcomings that resulted in the deaths of eight concertgoers.
Nierman noted that the packed Travis Scott Astroworld concert went out of control quickly with no apparent crisis communications plan for stopping the concert event if something went wrong.
"Clearly it was a situation that got out of control and escalated with really tragic consequences," Nierman said. He noted that "some really tough questions will be asked not just of Travis Scott but of the event organizers."
Among those questions would be details around the crisis management plans the organizers had in place ahead of time and whether those crisis plans were followed or executed against in any fashion.
"The videos suggest that it was a dangerous situation and unfortunately we have seen the consequences," Nierman said.
Nierman added that there must be a "stopgap measure" for these large-scale events that makes it possible to call a time out in a life-or-death emergency. He noted that the optics for Travis Scott Astroworld crisis management disaster are problematic because the rapper only stopped his performance briefly during the mayhem before proceeding with the concert while fans died in the huge, tightly packed crowd.
He pointed out that Travis Scott has previously been criminally charged with encouraging concertgoers to act recklessly.
"This is the third strike and now we are seeing the deadly consequences," he said in the interview. Travis Scott's crisis management plans will likely come under close scrutiny in the near future.
About Red Banyan
Red Banyan is a top crisis management firm focused on solving complex, highly sensitive and mission-critical communications challenges. Specializing in crisis communications, corporate public relations, government relations, and legal PR, Red Banyan provides an integrated approach to communications rooted in strategy. Learn more at http://www.redbanyan.com.