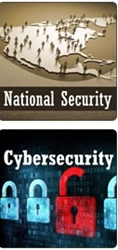 Prosser, WA (PRWEB) September 26, 2018
Red Comet is introducing new high school courses that are geared to help students prepare for a career in national security and cybersecurity.
We live in an increasingly complex world that is punctuated by shifting national relationships and fast-changing foreign policies. A few decades ago, national security predominantly involved securing the physical borders to a country. But in our current world, threats lurk at every corner and continue to get more complex as newer technologies are introduced. Given this shift, several new careers have blossomed and interested students can discover the many opportunities in the rapidly growing field of security.
Beginning September, Red Comet is launching two courses related to Cybersecurity and National Security. In the National Security course, students learn about various concepts, such as evaluating satellite information, analyzing training procedures, assessing military engagement, preparing intelligence reports, coordinating information with other security agencies, and applying appropriate actions to various threats. The Cybersecurity course on the other hand teaches about the tools, technologies, and methods that will help protect citizens from an online attack.
Red Comet is a Fully Accredited (NWAC, AdvancED) organization that has been offering online courses for credit since 1999. Students have over 175 courses to choose from. Many of these courses are also approved by the NCAA organization. In the State of Washington, the Office of Superintendent of Public Instruction (OSPI) has approved the Red Comet program as a "Multi-District Online Provider," "Online Course Provider," and "Online School Program." In a statewide survey, Red Comet received high ratings for student satisfaction. Students use the Red Comet online program for original credit, credit retrieval, and credit recovery.
Red Comet curriculum is also approved by the Arkansas Department of Education to fulfil digital course requirement under Act 1280.
For Immediate Release
Contact Information:
Dr Jay Srinivasan
Managing Director