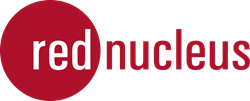 "With LSTI, we can offer our R&D clients 'off-the-shelf' training solutions...including but not limited to robust GLP, GMP, and GCP training." Ian Kelly, CEO, Red Nucleus
YARDLEY, Pa. (PRWEB) September 11, 2020
Red Nucleus, a premier provider of learning, performance, and process solutions for the life sciences industry, announced that it has acquired Life Science Training Institute ("LSTI"), a leading provider of live instruction, on-demand, and custom compliance training courses for the pharmaceutical, medical device, and biotech industries.
LSTI, with an online subscription library of over 200 courses and unique custom training solutions, will become part of Red Nucleus's rapidly growing R&D business. Red Nucleus's R&D business delivers unrivaled capabilities in a broad array of services, including but not limited to compliance with Global and Regional Health Authority requirements throughout the drug lifecycle.
With the acquisition, Red Nucleus further extends the capabilities of its learning platform from R&D through their Commercial business, which designs and develops training content that includes e-learning modules, mobile apps, virtual training, workshops, games, and printed materials primarily focused on the commercialization of pharmaceuticals.
Dalia El-Sherif, PhD, Red Nucleus R&D Strategy and Change Partner, commented, "Red Nucleus has deep in-house experience with tailored content and training programs for both the R&D and Commercial sides of the business and, now with LSTI, we can offer our R&D clients 'off-the-shelf' training solutions across a variety of topics delivered through role-based curricula, including but not limited to robust GLP, GMP, and GCP training."
Bill Beyer, LSTI Founder, adds "For over seven years, LSTI has been a trusted training provider for R&D and manufacturing functions within the life sciences. By teaming with Red Nucleus and their award-winning team and products, we will have the opportunity to better serve our clients. We are very excited to join an industry-leading organization."
"We are very pleased to add LSTI to the Red Nucleus family," said Red Nucleus CEO Ian Kelly. "There is strong overlap with LSTI's content and training solutions and our heritage as a content and training business. Red Nucleus's goal is to be the trusted life sciences partner across our clients' product lifecycle, and we are thrilled to now offer our R&D clients additional learning solutions focused on increasing compliance with Global and Regional Health Authority requirements."
The transaction closed in September 2020.
For more information, please contact
Jeff Warwick
jwarwick@rednucleus.com
302.437.4452
About Red Nucleus
Red Nucleus is the premier provider of strategic learning, performance, and process solutions exclusively for the life sciences industry. Our global solutions engage and inspire teams across the commercial and R&D spaces and are designed to boost understanding, efficacy, and compliance.
Squarely focused on the life sciences industry for close to 30 years, Red Nucleus takes pride in our long-term relationships with industry leaders, as well as our strategic partnerships with innovative startups. We are focused on developing thoughtful, high-quality solutions that are in accordance with each client's unique culture and process.
Our clients trust us to build impactful, award-winning programs that deliver actionable insights and measurable results.
Red Nucleus is headquartered in Yardley, PA. The Red Nucleus R&D office is located in Malvern, PA. The company also has offices in Boston, MA, the United Kingdom, India, and Japan.
Visit http://www.rednucleus.com to learn more.