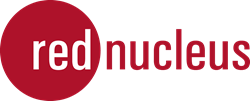 "We are thrilled about the addition of Pyxa and DirectusPro to the Red Nucleus family. There is strong overlap with Pyxa's DirectusPro software and our existing R&D labeling services." - Red Nucleus CEO Ian Kelly.
YARDLEY, Pa. (PRWEB) April 08, 2020
Red Nucleus Enterprises, LLC, ("Red Nucleus" or "RN"), a premier provider of learning, performance, and process solutions for the life sciences industry, has invested in Pyxa Systems (Pyxa), a research & development (R&D) focused software company offering process-enabled technology solutions for the global pharmaceutical industry. Pyxa's flagship software product, DirectusPro, is a next-generation, structured content authoring, global label management, tracking, and reporting solution. DirectusPro ensures efficient information flow and compliance practices for global pharmaceutical label development, specifically the Core Data Sheet and Regional Product Information.
RN has two core lines of business: RN R&D and RN Commercial. Pyxa/DirectusPro will be part of RN's R&D business. RN R&D delivers unrivaled capabilities for the life sciences industry. Its unique combination of cross-functional expertise, process-driven approach, and proven methodology increases compliance, reduces costs, and enhances overall efficiency for clients. RN's R&D business offers a broad array of services pertaining to compliance with FDA/regulatory requirements throughout the drug lifecycle.
RN Commercial is the leading provider of learning solutions for the life sciences industry, taking traditional training approaches like print, e-learning, and workshops to a new level by marrying solid content and elegant design with the latest research-based adult learning methodologies and cutting-edge technology to help drive clients' business objectives. RN's Commercial business designs and develops training content that includes e-learning modules, mobile apps, virtual training, workshops, games, and printed materials primarily focused on the commercialization of pharmaceuticals.
Dalia El-Sherif, PhD, Red Nucleus R&D Strategy and Change Partner, commented, "RN currently offers end-to-end label process development and maintenance, label alignment, and drug listing and SPL management. DirectusPro will enable and enhance these services and activities."
"We are thrilled about the addition of Pyxa and DirectusPro to the Red Nucleus family. There is strong overlap with Pyxa's DirectusPro software and our existing R&D labeling services," said Red Nucleus CEO Ian Kelly. "We are now able to offer our clients an industry game changer and strong foundation for R&D compliance software via DirectusPro and are excited to roll the product out to our clients."