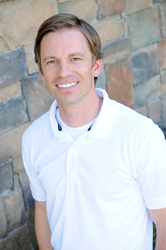 "We are thrilled for Ian to come on board and join the team to help continue to build on our solid foundation and take Foothills to the next level of excellent adolescent care." explains Jack Kline, MS, LPCS, LCAS, CCS, CTT-2, MAC, President and founder of Red Oak Recovery®.
ELLENBORO, N.C. (PRWEB) January 07, 2020
Red Oak Recovery® is excited to announce the selection of Ian Petersen, MBA, as Executive Director of Foothills at Red Oak Recovery effective immediately. Ian began working in the behavioral healthcare industry in 2008 as a mentor at one of the nation's leading residential treatment centers for adolescents. In this capacity, Ian worked with clients who had a range of mental and behavioral health diagnoses including anxiety, depression, suicidality or ideation, substance abuse disorders, oppositional defiance disorder, and other issues.
Over a period of twelve years, Ian has held a variety of roles, including Marketing Director, Admissions Director and Program Director. As Program Director, he was responsible for orchestrating and aligning residential, academic and therapeutic programming as well as supervising 50+ residential team members. Ian has become known for challenging norms in order to enhance the client experience and engage clients through intentional, evidence-based treatment.
As Executive Director at Foothills, Ian ensures that all team members are delivering the highest quality of clinical care to clients and families.
Foothills at Red Oak Recovery is a clinically-dynamic residential adolescent treatment program for boys, ages 14-17 that treats trauma, substance abuse, co-occurring mental health issues, grief and loss, adoption, divorce issues, and process addictions.
Reach out to learn more: 866.300.5275; admissions@foothillsatredoak.com