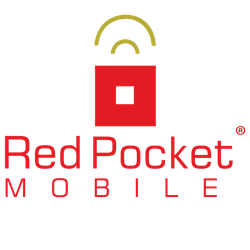 With Red Pocket Global Internet, now anyone can access high-speed wireless internet worldwide for less than they often pay stateside.
THOUSAND OAKS, Calif. (PRWEB) July 02, 2019
Just in time for summer travel, wireless innovator Red Pocket Mobile introduces the best way to stay connected abroad with the launch of Red Pocket Global Internet.
As little as $9 provides high-speed wireless internet in up to 50 countries, including the United States, Canada, Mexico, Japan, and most of Europe. Starting at just $15, the number of covered countries increases to 150, including China, Hong Kong, and many countries in Central and South America.
"It's no secret that savvy travelers usually switch their mobile devices to 'airplane mode' when they go abroad to avoid shockingly high roaming charges," said Alex Tsao of Red Pocket. "But it's inconvenient to hunt for hotspots while traveling, and public wifi isn't secure. With Red Pocket Global Internet, now anyone can access high-speed wireless internet worldwide for less than they often pay stateside."
Experts agree. "Red Pocket's Global Internet product is a competitive alternative for travelers looking to avoid high international roaming costs," said Roger Entner, wireless industry expert and Founder of Recon Analytics.
There are two ways to get Red Pocket Global Internet service:

pick up a Red Pocket Globetrotter hotspot device at redpocket.com/global
simply pair any compatible iPhone or Android with a Red Pocket CDMAS SIM prior to travel. More information on compatibility may be found at https://www.redpocket.com/global.
Then, sign up for either the Explorer or Jetsetter rate plan on the website and get ready to take off!
Red Pocket's Explorer Plan covers 50 countries, including popular destinations like Canada, Mexico, Dominican Republic, the UK, France, Germany, Spain, Australia, South Korea, Thailand, and many more. The month's first gigabyte of data on the Explorer Plan is $9, with every subsequent gigabyte in that month costing just $8.
The Jetsetter Plan covers 150 countries, including all the countries of the Explorer Plan plus China, Hong Kong, Vietnam, India, New Zealand, Turkey, Brazil, Chile, and more. For the Jetsetter plan, the first gigabyte of data in a month costs $15, with additional gigabytes in that month costing just $14.
"Red Pocket Global Internet doesn't require you to pay for a voice plan that you don't need when you travel," said Tsao. "Whether a customer uses iPhone, Android, or a laptop, we support everyone's favorite calling apps, including Facetime, WhatsApp, Skype, textPlus and FreedomPop."
All Red Pocket Global Internet plans also feature free data rollover - so long as a customer tops up with at least one gigabyte every month, any remaining unused data will carry over to the next month at no extra charge.
"Red Pocket Mobile is all about driving wireless innovation through unique services that offer extraordinary value," said Joshua Gordon, Red Pocket's Founder and CEO. "Today's launch of Red Pocket Mobile Global Internet takes our company's core mission worldwide!"
About Red Pocket Mobile
Red Pocket Mobile offers contract-free mobile phone service on all of the nation's top networks. With Red Pocket, you can use virtually any cell phone, keep your number, and save money. Launched in 2006, Red Pocket Mobile is proud to be an American-owned company. For more information, visit: http://www.redpocket.com.