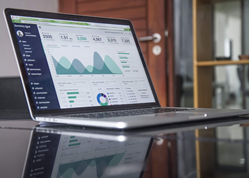 Managing and adjusting rates and promotions, and maximizing revenue on a weekly basis requires a team of expertise not offered by 'channel manager' services.
EMERYVILLE, Calif. (PRWEB) April 24, 2019
RedAwning.com, the world's largest network of vacation properties, today launched the newest addition to its industry-leading suite of solutions, a customized Revenue Management Program designed to provide top tier Property Managers with exclusive Revenue Management support from hospitality industry experts in Revenue Management best practices. Top tier property managers participate in the complete RedAwning Distribution network which includes Booking.com, Expedia, HomeAway, VRBO, Airbnb, and more. These exclusive services will also apply to direct booking, digital marketing and website services offered by RedAwning Group.
Depending on the individual needs of clients who opt in to the program, this newly created Revenue Performance Team will assist in recommending and implementing automated rate technology tools to forecast demand and anticipate dynamic pricing strategies, extract and explore competitor data to better understand the market and how to influence a larger portion of market share, apply effective, at-scale promotions to fill seasonal occupancy gaps, and conduct industry research to stay on top of relevant hotel trends. These data-driven business strategies will drive bookings, increase online visibility and improve guest satisfaction for Property Managers.
"Property Managers need more than distribution to stay competitive, but managing and adjusting rates and promotions, and maximizing revenue on a weekly basis requires a team of expertise not offered by 'channel manager' services," said RedAwning CEO and Founder, Tim Choate. "RedAwning continues to expand on its role as a full-service marketing organization to stay on the forefront of industry advancement and ensure our property manager partners keep growing at twice the industry growth rate."
RedAwning's Complete Solution is the most robust and broadest property marketing solution available in the industry today for property owners and managers and includes:

Comprehensive marketing and reservation processing across the world's largest distribution network including major OTAs, travel partners and websites exclusive to RedAwning
Complete payment processing including declined credit card and chargeback management
24/7 guest support and check-in instruction automation
Instant, one button contact with guests via a free mobile app for managers
A free Smart Website with 100% digital ad spend paid for and managed by RedAwning for maximum advertising impact
Live integration with Google Hotel Ads for multi-unit properties
A complete suite of additional digital marketing services, including search engine optimization, email and social media marketing
Revenue management for smarter rates, more bookings and market share
Learn more about the program at RedAwning at http://www.RedAwningGroup.com
##ends##
About RedAwning
RedAwning is the world's largest chain of vacation properties offering a comprehensive layer of solutions and support with every stay, including 24/7 guest and property manager support services, complete marketing, distribution, and reservation management solutions, digital solutions incorporating Google-integrated ads, a mobile app for property managers and guests, and a full range of additional technology and service innovations. With over 100,000 unique properties in over 10,000 destinations, RedAwning has served over 550,000 travelers to date, and continues to expand on being the broadest single point of access to the largest network in the world for alternative lodging. RedAwning is the leading supplier of vacation rentals to every major online travel booking website including Booking.com, Expedia, HomeAway/VRBO, Flipkey/TripAdvisor, and Airbnb. RedAwning also operates a number of exclusive vacation property booking websites, including Perfect Places, VaycayHero, TravelPro Rentals, and RedAwning.com.
RedAwning has been a leading innovator in the vacation rental industry since 2010, with a mission to redefine the customer journey for guests, hosts and managers and to drive new approaches that make the booking experience more consistent, easier, safer and better for all. The company is profitable, rapidly growing, and backed by Silversmith Capital Partners.
Since 2017, RedAwning has expanded its reach and services by acquiring Vaycayhero.com, PerfectPlaces.com, TravelProRentals.com, Leavetown Vacations, Jetstream by Leavetown and Blizzard Internet Marketing.
To browse the RedAwning Collection, please visit http://www.redawning.com
To learn more about RedAwning's complete reservation and marketing solutions visit http://www.redawninggroup.com