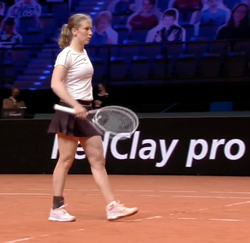 RedClay Pro® - 21st century courts - now in North America.
HARBOR SPRINGS, Mich. (PRWEB) April 23, 2021
The country's largest tennis court builders have joined together to form the first network of installers of the innovative patent-pending RedClay Pro® tennis courts, announces RedClay USA.
Nationally known Florida-based Fast-Dry Courts, offers the RedClay Pro courts as the best new courts to be offered in many generations. New clubs and facilities are signing up to add RedClay in 2021; for example: River Crest Country Club in Fort Worth, Texas and private residence courts from Nevada to Florida.
The new court technology completely changes the traditional function/cost/maintenance equations of building and owning a clay court states RedClay USA to the American tennis public.
Palmetto Tennis Center of Sumter, SC is slated as the epicenter for the new RedClay court technology in America, with construction scheduled for August. PTC is preparing to host all types of junior, adult and pro tournaments on their eight new oversized RedClay courts, according to Tennis Director, Sam Kiser.
"Our RedClay Pro courts can be seen this week, and every April on the Tennis Channel, being played on at the Porsche Tennis Grand Prix, the WTA indoor tournament in Germany," says RCUSA CEO Brian Osterberg, "No more just talking about getting all of America on clay - we're doing it."
RedClay USA is exclusively partnered with court specialists Viacor and Porplastic of Germany, since 2015.