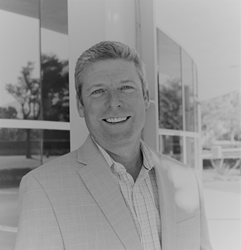 IRVINE, Calif. (PRWEB) June 11, 2020
Irvine-based RedRock Technologies, Inc. ("RedRock") announced today the appointment of the company's Executive Vice President Chad M. Davis to the role of Chief Executive Officer.
Mr. Davis will play a critical role in restructuring and rebranding the company to focus on the most dynamic and profitable sectors of its business, including Public Safety/DAS, Security, and Design/Build opportunities. At the same time, the company will accelerate its investments in new, higher-growth and more compelling revenue and profit opportunities in the Wireless Services market, including Cellular DAS, Small Cell, Wi-Fi and Citizens Broadband Radio Service (CBRS).
To better signal to its customers, partners and suppliers its commitment to this shift in strategic intentions and efforts, the company has officially changed its name from RedRock Security & Cabling, Inc. to RedRock Technologies, Inc.
Prior to joining RedRock, Mr. Davis was most recently Senior Vice President of Finance & Administration with TAE Technologies, Inc., ("TAE") a privately-funded fusion energy technology development company. During his more than eight years of service, TAE successfully raised more than $500M to design and construct the world's most technologically advanced prototype fusion reactors.
"We welcome Chad to his new position as CEO," said RedRock Founder and CRO Tom Swanecamp. "The world has forever changed with the onset of the COVID-19 pandemic, and while the challenges are many for ourselves and our customers, we have total faith Chad will successfully execute the company's new long-term strategy that will ultimately preserve and strengthen our business."
Initial announcements from RedRock reflecting this new strategy include the expansion of the company's wireless division to add enterprise mobility solutions for its clients. Details are expected to be released this month.
About REDROCK TECHNOLOGIES, INC.
REDROCK TECHNOLOGIES is a leader in the design, installation and maintenance of Data/ Voice Cabling, Security systems including CCTV, Security, Intrusion Alarm and Access Control, DAS/Emergency Responder Radio Coverage Systems, Fire Alarm Systems, WiFi Systems, Cellular Enhancement Systems, Sound Masking and AV Systems. Since its founding in 2002, RedRock has completed more than 7,000 projects servicing the commercial development, tenant improvement, multi-family residential, education, and hospitality markets. REDROCK TECHNOLOGIES is headquartered in Irvine, CA and has offices in San Jose, CA and El Cajon, CA. For more information, visit http://www.itredrock.com