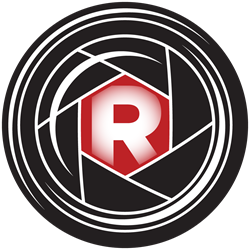 Red Room Commons has teamed up with some incredible photographers to deliver an extensive library of unique film originals that will look brilliant when displayed in just about any space imaginable.
Portland, Oregon (PRWEB) September 23, 2014
Red Room Photo Group, LLC has announced the launch of a new web site (http://www.redroomcommons.com) that is specific to the distribution and sale of fine art photography from film originals. The Portland, OR based company will roll out a library of exceptional images that span several decades and is comprised of a wide variety of subjects - sports, music, portraits, landscape, abstract, lifestyle - all sourced directly from the original negatives / slides and printed traditionally to exacting standards.
While the sale of fine art photography online isn't new, the thinking and development behind Red Room Commons' approach is somewhat novel. As the industry continues to trend toward distribution of cheap digital captures to a mass market, RRC is focused on consistently delivering a superior product, created from incredible images. Silver, light and chemistry are at the heart of this rollout, as all their black & white prints will be produced using a traditional wet process. The group doesn't see themselves as film purists, they just believe strongly that when great analog images are printed properly by amazing craftsmen, the results yield spectacular pieces of art.
"We've been developing the concept for nearly a year after realizing that the industry isn't adequately servicing both Buyers and Photographers," said Bryce Kanights, co-founder of RRC and professional photographer. "Many of my peers in the industry share my sentiment and either chose not to align interests with established fine art retailers, or tried to sell photos from their archives by themselves but failed to have the reach to effectively monetize what we see as really valuable assets. Whatever the reason, thousands of amazing images, some previously published and many others not, remained in binders and weren't being made available for purchase. We're really excited to team up with some incredible photographers to present this library of images, all from film originals, that will look brilliant when displayed in just about any space imaginable."
In addition to providing truly archival fine art prints directly to consumers, RRC has also made it clear that they place the relationship with its artists as paramount to the company's success. As a result, the group, which includes professional photographers, is finding a home in the void between large aggregators and traditional brick & mortar galleries. "It's a fine line between getting noticed and getting lost," says Bud Fawcett, a renowned action sport photographer. "RRC is providing a unique space for guys like me to present my work free from the clutter that most large online retailers create, and are affording artists better service, exposure and fees than traditional galleries. I'm excited to be working with them and can't wait for the site to take off. The value proposition they are presenting is great for both Buyers and Photographers."
The Red Room Commons online store features photographs from a variety of film formats in both black and white, as well as color. Buyers will find large format (4x5 inches) from the 1940's, medium format (120mm) from the past 50 years, as well as traditional full-frame 35mm originals from the 1970s to present. Their offering is diverse, in both subject and scale, and affords nearly everyone with a unique space a good option - panoramic, square, traditional 2x3 aspect ratio, 6x7mm and many more. Pricing will vary depending on the size and paper choice, but remains accessible considering the quality of the prints available for purchase.
*Red Room Commons is a Portland, OR based online retailer of fine art film photography. The site can be seen by visiting http://www.redroomcommons.com* Follow them socially at http://www.twitter.com/redroomcommons, http://www.facebook/redroomcommons and via Instagram @redroomcommons .