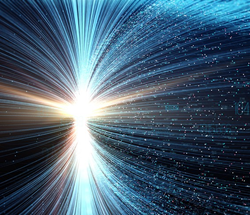 Fortunately, the tools and expertise to implement a successful information governance policy are readily available.
HOBOKEN, N.J. (PRWEB) November 15, 2018
A NYC area IT consultant and MSP presents the benefits of effective information governance policy in a new article on the eMazzanti Technologies website. After citing the explosion of data in recent years, the article defines information governance as the umbrella strategy that covers all organizational data.
The informative article then states that the first step in taking control of organizational data is to conduct a comprehensive data audit. It goes on to explain that organizing data improves efficiency. In addition, a comprehensive information governance solution is said to provide proactive data protection. The article concludes with a list of Information Governance benefits for business.
"Effective information governance is essential to managing the explosion of business data," stated Jennifer Mazzanti, CEO, eMazzanti Technologies. "Fortunately, the tools and expertise to implement a successful policy are readily available."
Below are a few excerpts from the article, "Reduce Risk, Increase Productivity and Save Money with Information Governance."
Begin with Data Audit and Analysis
"The first step in taking control of your data is to conduct a comprehensive data audit. Learn what data you have and where it resides, both on premises and in the cloud. What is in the data? How much of the data is redundant, obsolete or trivial? Are there information policies in place, and are they being enforced?"
Organize Data for Efficiency
"Once you know where your data lives and what it includes, you can improve efficiency by cleaning up that data. Within regulations, remove or archive information that is redundant or no longer relevant. You will both save on data storage and increase employee productivity."
"Make sure that strategic business information is categorized appropriately. This includes business categories such as invoices and customer correspondence. You should also tag information according to its value to the organization and whether it is subject to regulatory requirements."
"While archiving and eDiscovery allow you to address information once it enters your system, gateway solutions provide proactive protection, allowing you to monitor data as it enters and leaves the organization. Customizable policies act in conjunction with standard security solutions such as antivirus and threat detection to help protect your information assets."
Partner for Success
Managing business data requires significant planning and effort to get the most value out of information assets. A trusted technology partner can help to implement a holistic approach to information governance.
eMazzanti Technologies acts as an extension of existing IT resources, filling in the gaps with best of class solutions and services. From comprehensive data security to business cloud services and customizable information governance solutions, eMazzanti provides the expertise to reduce liability and unlock the power of business data.
Related resource information:
Build Your Defense Against Cryptojacking, an Increasing Threat
3 Business Benefits of Technical Documentation
About eMazzanti Technologies
eMazzanti's team of trained, certified IT experts rapidly deliver increased revenue growth, data security and productivity for clients ranging from law firms to high-end global retailers, expertly providing advanced retail and payment technology, digital marketing services, cloud and mobile solutions, multi-site implementations, 24×7 outsourced network management, remote monitoring and support.
eMazzanti has made the Inc. 5000 list eight consecutive years, is a 2015, 2013 and 2012 Microsoft Partner of the Year, 2016 NJ Business of the Year, 5X WatchGuard Partner of the Year and one of the TOP 200 U.S. Microsoft Partners! Contact: 1-866-362-9926, info@emazzanti.net or http://www.emazzanti.net Twitter: @emazzanti Facebook: Facebook.com/emazzantitechnologies.