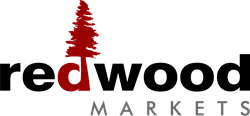 Products like these, coupled with our online trade confirmation system, simplify the transaction process for traders and help provide a more complete range of risk management products to their firms. - Ajay Batra, President and CEO, Redwood Markets
HOUSTON (PRWEB) August 22, 2018
Redwood Markets and One Source Risk Management have chosen EH Energy, a division of Euler Hermes North America Insurance Company, to lead a syndicate of underwriters to deliver Trade Credit Insurance solutions for the Liquefied Natural Gas (LNG) market through its online trading platform "The Redwood Marketplace".
This new program will utilize a customized suite of Trade Credit Insurance products to provide trade credit and political risk insurance that will protect transacting counterparties in the event of a failure to pay. Sellers of cargoes of physical LNG who enter into transactions using the Redwood Marketplace online trading platform will have the added ability to buy Trade Credit and Political Risk Insurance at the point-of-sale. Buyers benefit from unlocking working capital that may be tied up posting Letters of Credit. Coverage may include some or all of the following perils:

Insolvency
Protracted Default
Mark-to-Market coverage (Spread Loss Risk coverage)
Political Risks - Including (but not limited to) coverage for war and insurrection, government moratorium, cancellation of import/export permits, currency transfer and inconvertibility
Ajay Batra, CEO and Co-Founder of Redwood Markets, said that "In order for the physical market for LNG to become liquid, new products and services need to enter the market that make it simpler, more cost-effective and more efficient to trade. Trade credit is an area that is increasingly important in the growing market for LNG, and there are few creative solutions. Products like these, coupled with our online trade confirmation system, simplify the transaction process for traders and help provide a more complete range of risk management products to their firms."
Kevin Sullivan, VP at One Source, said that "EH Energy's experience in the North America gas and LNG sectors coupled with their strong AA rating and global presence make them an ideal partner to lead a trade credit insurance syndicate for "The Redwood Marketplace".
Pat McKinnon, Senior Director at Euler Hermes North America, said that "EH Energy is excited to offer the same opportunities to advance liquidity that have been so well received by the conventional energy markets to growing LNG markets.  Working with Redwood Markets and One Source streamlines the process for the market as a whole."
The Redwood Marketplace is now live. Interested subscribers should contact Redwood Markets at the email address below to obtain the Subscriber Agreement and gain access to the platform.
Contacts
Redwood Markets: Dan Zastawny info@redwoodmarkets.com
One Source: Kevin Sullivan ksullivan@onesourcerm.com
EH Energy: Pat McKinnon Pat.McKinnon@Eulerhermes.com
EH Energy Canada: Todd Lines Todd.Lines@Eulerhermes.com
About Redwood Markets Inc.
Redwood Markets Inc. is the operator of The Redwood Marketplace, an online venue for trading physical liquefied natural gas and other commodities. Redwood Markets specializes in the evolution of commodity markets by providing tools and distribution mechanisms for solutions that reduce the friction involved in negotiating and executing commodity transactions. Through the systematic and planned reduction of trading impediments, Redwood Markets provides a forum where liquidity can be optimized, and thus increasing investment and opportunity for market participants. Find out more about Redwood Markets at http://www.redwoodmarkets.com/
About One Source Risk Management
One Source Risk Management is the largest specialist trade credit and political risk insurance broker in North America. One Source provides comprehensive solutions for companies looking to transfer, finance, and/or manage credit risk. Positioned as the global leader in the energy sector, One Source has built a strong reputation for developing highly customized solutions using a combination of traditional and non-traditional credit risk tools. One Source has a highly-experienced team from a diverse background of banking, finance, credit and insurance along with an unparalleled service model delivering solutions beyond the traditional role of a broker. To learn more, visit us on the web at: https://www.onesourcerm.com/
About EH Energy
Euler Hermes created its EH Energy team to leverage our unique expertise in providing the risk mitigation and credit enhancement needs of the energy sector. Incorporated in 1893, Euler Hermes North America Insurance Company is the oldest and largest provider of trade credit insurance and accounts receivable management solutions. Euler Hermes offers services for both domestic and export business trade transactions, protecting clients against commercial and political risk in more than 200 countries and territories worldwide. We also provide services to help companies of all sizes outsource their debt collection, risk management and credit management information needs. http://www.eulerhermes.us/credit-insurance/our-solutions/Pages/energy.aspx