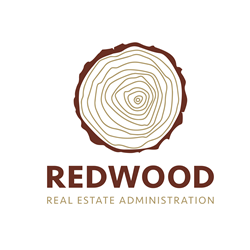 We recognized the challenges facing small balance real estate (SBRE) entrepreneurs and our rapid growth is a testament to the need for the services we provide.
PORTLAND, Ore. (PRWEB) September 11, 2018
Redwood Real Estate Fund Administration (redwoodrea.com) ("Redwood") recently announced it now administers over $1 billion in assets. This significant milestone highlights the company's rapid growth in a traditionally underserved part of the market. Redwood focuses exclusively on Small Balance Real Estate (SBRE), also known as sub-institutional real estate, delivering full cycle accounting services to fund managers and real estate entrepreneurs across the country.
"We are excited to have achieved this important landmark," said John Wilson, Redwood's acting President. "We recognized the challenges facing SBRE entrepreneurs and our rapid growth is a testament to the need for the services we provide. Clients with smaller AUM often do not have a good alternative for professional yet affordable third-party administration," said Wilson. "Our team takes seriously our responsibility to provide high quality service to our clients and our business has grown along with theirs. We look forward to continuing to support our clients' growth and building new relationships that will take us to the next billion dollars in AUA."
Recognizing how underserved the SBRE community is when it comes to fund administration (accounting and finance services), Redwood began as an internal division of its parent company, Fairway America (fairwayamerica.com) in late 2013. Fairway's fund administration practice had grown to nearly $350 million in AUA by the beginning of 2017 at which time it was spun off into a separate operating entity named Redwood Real Estate Administration. By the beginning of 2018, Redwood's AUA had grown to approximately $750 million and the firm now administers over $1billion.
"We take great pride and responsibility in our duty to our clients and to their investors to provide timely financial statements, investor allocations, and underlying calculations," said Erica England, Redwood's Chief Accounting Officer. "We believe this allows our clients to do what they love and what they do best - focus on real estate – and enable their investors to be assured that their investment is being accounted for by a professional third party."
"Redwood has a dedicated team of professionals who truly care about their clients," said Matt Burk, CEO of Fairway America. "I'm really proud of what the Redwood team has accomplished since breaking away from Fairway almost two years ago."
Redwood Real Estate Administration, LLC (redwoodrea.com) provides back end administration and accounting services to SBRE sponsors, managers and syndicators around the United States in the area of discretionary pooled investment funds and single deal syndications. Its team of staff accountants and support personnel focus strictly on real estate asset-based strategies and transactions. Redwood is an affiliate of Fairway America, LLC.
Fairway America, LLC (fairwayamerica.com) and its affiliated and related companies ("Fairway"), facilitates the flow of capital between quality real estate entrepreneurs and high net worth investors as a real estate private equity firm. Fairway works exclusively within the sub-institutional investment space known as Small Balance Real Estate (SBRE). Fairway provides accredited investors access to SBRE deals, raises capital for SBRE entrepreneurs, and provides full-spectrum advisory and consulting services for SBRE entrepreneurs interested in setting up 506 Regulation D pooled investment funds. Fairway offers equity securities through North Capital Private Securities Corporation, member FINRA/SIPC. For more information on how to become a Fairway investor or to seek capital through the SBRE marketplace, please visit fairwayamerica.com.
This press release does not constitute an offer to sell or a solicitation of an offer to buy securities in any of the companies mentioned or any related or associated companies. Any such offer or solicitation will only be made through private placement memoranda, offering memoranda, or other formal offering documents. Investors must not rely on information provided in this press release for investment decisions.