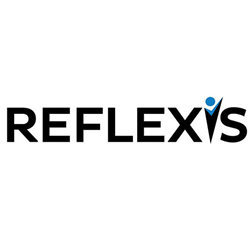 I am humbled by the Veterans Inc. recognition, especially since it is the national leader in ending homelessness among veterans.
DEDHAM, Mass. (PRWEB) November 09, 2018
Reflexis Systems, Inc., industry leader in real-time store operations and workforce management solutions, is proud to announce that CEO Prashanth Palakurthi has been honored by Veterans Inc. with the Whiting Award for Philanthropy.
Veterans Inc. is a non-profit that provides resources and support for veterans and service members, with the goal of ending veteran homelessness. This is a personal cause for Palakurthi and his wife Anuradha Palakurthi, whose brother was lost in the line of duty. They have made a commitment to support Veterans Inc. and raise awareness in their community, hosting several events to benefit veterans.
"I am humbled by the Veterans Inc recognition, especially since it is the national leader in ending homelessness among veterans," said Palakurthi. "When veterans return, they encounter a multitude of problems ranging from health, accommodation, and employment. Many of these issues are best addressed by communities, so we hope to increase giving to veteran causes."
The Whiting Award for Philanthropy, named for local philanthropists, Milton and Dorothy Whiting, is given to an individual or organization who exemplifies the definition of philanthropy: love of mankind.
Palakurthi brings his philanthropic values with him to work at Reflexis. The company strives to give back with support for various national and local charitable projects, including Veterans Inc. and Retail ROI.
To contribute to ending veteran homelessness, Veterans Inc. can be found online or by phone, (800) 482-2565.
About Reflexis Systems, Inc.
The Reflexis cloud-based Real-Time Store Operations Platform helps retailers simplify store operations, improve line of sight for field managers, and streamline corporate processes. Reflexis store execution, labor operations, mobility, and analytics solutions enable retailers to unleash the power of store associates, giving them more opportunities for customer engagement, providing customers with a more consistent brand experience.
Since 2001, Reflexis has helped more than 250 of the world's best retailers improve store-level execution and drive quantifiable business value and significant ROI.
Reflexis Systems, Inc. is privately held and headquartered in Dedham, Massachusetts and has offices in Atlanta, Columbus, London, Düsseldorf, and Pune (India), with additional sales presence across Europe and Latin America. For more information, visit http://www.reflexisinc.com.