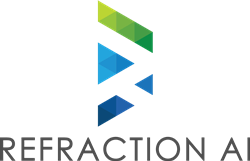 With new capital, the company plans to expand both the geographic and industry reach of its last-mile delivery as a service offering.
AUSTIN, Texas and ANN ARBOR, Mich. (PRWEB) March 08, 2021
Refraction AI, the robotics startup and creator of the REV-1, a low-cost, lightweight autonomous delivery robot, today announced $4.2 million in new seed funding led by Pillar VC [Pillar VC __title__ https://www.pillar.vc/ . The capital will be used for customer acquisition, geographic expansion and product development.
Founded in July 2019, Refraction AI solves last-mile delivery logistics with a practical, economical and sustainable application of mobile robot technology. Recent market reports* estimate compound annual growth in the last-mile delivery sector over the next 10 years will exceed 14 percent, with the autonomous delivery segment projected to grow at over 24 percent from $11.9 billion in 2021 to more than $84 billion globally by 2031. For many, the COVID-19 pandemic has made home delivery of food, medicine and other necessities directly from retailers and restaurants a necessity. The Refraction REV-1 autonomous delivery robot is the ideal way for restaurants, grocers and other retailers to benefit from these trends reliably, affordably and sustainably.
"Last-mile delivery is the quintessential example of a sector that is ripe for innovation, owing to a powerful confluence of advancing technology, demographics, social values and consumer models. Conventional approaches have left businesses and consumers with few choices in this new environment as they struggle to keep pace with surging demand - burdened by the costs, regulatory, and logistical challenges of a legacy infrastructure," said Luke Schneider, who took the helm as CEO of Refraction AI in fall 2020. "Our platform uses technology that exists today in an innovative way, to get people the things they need, when they need them, where they live. And we're doing so in a way that reduces business' costs, makes roads less congested, and eliminates carbon emissions."
In addition to Pillar VC, the round was filled out by a syndicate of investors including eLab Ventures, Osage Venture Partners, Trucks Venture Capital, Alumni Ventures Group, Chad Laurans (founder of SimpliSafe), Invest Michigan, and others.
"With a tremendous potential to impact the future of last-mile goods delivery, Refraction AI is incredibly well-positioned because their solution is up and running today," said Jamie Goldstein, founder and partner of Pillar VC. "We believe Refraction AI will create the de facto standard for this rapidly-expanding category; the combination of technology, momentum and leadership makes the company poised to break down barriers to AV for any business, which in turn increases access to goods for households that need them."
Since its inception, Refraction AI has deployed the first application of its technology serving restaurants and grocery stores in its Ann Arbor, MI location. With new capital, the company plans to expand both the geographic and industry reach of its last-mile delivery as a service offering.
Refraction AI has recently expanded its office and production space for a growing team. For open job listings and information on partnering, please visit https://refraction.ai/.
*Sources: Allied Market Research Report on Global Autonomous Last-Mile Delivery (August 2020) and Infiniti Research Limited Report on Last Mile Delivery Market in North America (November 2019).
About Refraction AI
Refraction AI makes low-cost, lightweight autonomous robots for last-mile delivery. The smaller form factor of its REV-1 delivery robot allows it to operate in both the bike lane and roadway, providing many of the benefits of autonomous vehicles with more route flexibility and safety. Founded by roboticists and professors at the University of Michigan, Refraction AI's first application was with restaurant and grocery partners, and the company expects to expand across the gamut of last-mile delivery.
For more information about Refraction's products, technology or career opportunities, please visit https://refraction.ai/.