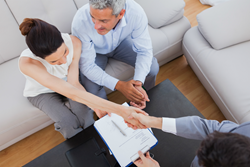 CAPE MAY COURT HOUSE, N.J. (PRWEB) October 12, 2018
When in need of a new car, consumers have more options than simply financing a vehicle. Leasing is an option for drivers to take home a brand new vehicle while keeping payments affordable, and those options are now more extensive for South Jersey drivers due to $0 down lease offers regularly available at one dealer group in Lower Township.
These lease offers requiring no money down for qualified drivers are available through Burke Motor Group, and are available for multiple brands. Burke Motor Group provides the community with vehicles from Volkswagen, Chevrolet, Subaru, GMC, Buick and Cadillac.
These offers are considered true $0 down leases, meaning there is no down payment required and $0 first payment.
Current offers consist of new 2019 model year vehicles like the all-new Volkswagen Jetta. The Jetta S can be leased with no money down for as low as $299 per month for 36 months, though drivers can opt for a small down payment of just $620.94 and drop the monthly payments to $246 each month. The 2019 Subaru Crosstrek is also available for $299 per month with no down payment. There are current $0 down lease offers for GM vehicles as well, such as the 2018 GMC Sierra 1500, available to lease for $484 per month with no down payment.
Full lease details and offers are available to view on the Burke Motor Group website at http://www.BurkeMotorGroup.com. These offers are frequently updated, so consumers are encouraged to return to find more $0 down lease offers in the future. Any questions can be directed toward Burke Motor Group staff by calling 609-465-6000.