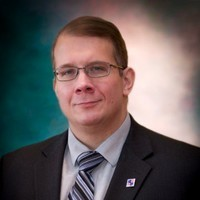 Mr. Lynn's extensive experience in industry, consulting and the FDA provides RCA clients with wholistic and seasoned guidance as they bring new life-sustaining medicines to the market, as well as maintaining compliance with FDA and other global health authorities
PLEASANT PRAIRIE, Wis. (PRWEB) September 22, 2020
Regulatory Compliance Associates® Inc. (RCA), a life sciences consultancy focused on quality, regulatory, and technical consulting, announces Steven J. Lynn has accepted the position of Executive Vice President of Pharmaceuticals.
Mr. Lynn brings more than 20 years of global, real-world experience in the private sector and U.S. federal government, including two U.S. Food and Drug Administration product Centers (the Center for Drug Evaluation and Research and the Center for Devices and Radiological Health), as well as FDA's inspectorate (the Office of Regulatory Affairs). "RCA clients will benefit from Steve's expertise with FDA's insights regarding compliance and regulatory framework and will help them navigate regulatory challenges in the medical product and biologics sectors," says Erika Porcelli, CEO of RCA.
In addition to his FDA experience, Steve gained valuable real-world, private sector experience in global manufacturing and quality for generics and brand pharmaceuticals, as well as in the medical device industry. Prior to joining RCA, Steve held executive roles with leading brand and generic pharmaceutical and biopharma manufacturers, the FDA, and in private consulting in the areas of pre and post market (GxP) quality, compliance, and regulatory affairs. "His extensive background spanning industry, consulting and the FDA gives Mr. Lynn a unique perspective in providing RCA clients with wholistic and seasoned guidance as they bring new life-sustaining medicines to the market, as well as maintaining compliance with FDA and other global health authorities quality oversight," adds Porcelli.
Accomplished in leadership and quality management, Steve earned a Master of Science degree in Quality Systems Management from the National Graduate School of Quality Management (NGS), is a Senior Fellow in Study Excellence in the Excellence in Government Leadership Program, and has a Bachelor of Science degree in Biology. Mr. Lynn also served the non-profit Parenteral Drug Association (PDA) as the Secretary of the Board.
About Regulatory Compliance Associates Inc.
Regulatory Compliance Associates® Inc. (RCA) provides worldwide services to the pharmaceutical, biologic, sterile compounding, biotechnology, and medical device industries for resolution of compliance and regulatory challenges. We understand the complexities of running a life science business and possess areas of expertise that include every facet of R&D, operations, regulatory affairs, quality, and manufacturing. We are used to working on the front lines and thriving in the scrutiny of FDA-and globally-regulated companies. For more information, visit http://www.rcainc.com