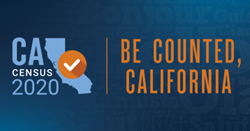 RAC is firmly committed to having our organizations' entire farmworker community counted in the 2020 Census.
OXNARD, Calif. (PRWEB) March 02, 2020
Reiter Affiliated Companies (RAC), the largest fresh multi-berry producer, announces commitment to facilitate 2020 census awareness campaign across California operations.
The information gathered during the census impacts a community's housing, education, transportation, employment, health care and public policy. Considering the Census Bureau lists the farmworker population as a hard-to-count community in the United States, RAC will facilitate activities focused on helping generate awareness, and participation in the census.
"RAC is firmly committed to having our organizations' entire farmworker community counted in the 2020 Census," said Courtney Catalano, Director of Communications & Community Engagement at RAC. "Through a complete count, we can ensure that federal funds are allocated to our state and county where resources can support the wellbeing of our farmworker communities."
To ensure that employees feel comfortable and supported, RAC will rely on their Health and Wellbeing Promotores to do outreach in the field. Promotores are a critical part in reaching the farm working population, as they have a close understanding of the community and are a trusted voice for employees. RAC Promotores will host regular sessions over the course of an eight week timeframe to help increase awareness and facilitate the Census completion process.
As a family-owned farming company, RAC is guided by a strong commitment to enrich the communities where we operate. RAC hopes that through reaching their employees, awareness will continue to spread throughout other farmworker communities in California as well.
To learn more about Reiter Affiliated Companies, please visit: http://www.berry.net
About Reiter Affiliated Companies
Reiter Affiliated Companies (RAC) is the largest fresh multi-berry producer in the world, growing Driscoll's proprietary varieties of strawberries, raspberries, blueberries, and blackberries year round in the United States, Baja California, Central Mexico, Portugal, Morocco, Canada and Peru.
The Reiter family began farming in the San Francisco Bay Peninsula and by the turn of the century had migrated south into Watsonville and the Santa Clara Valley. By the late 1970's, operations expanded into Southern California where the headquarters is today. The company values of Honesty, Fairness and Respect line the corridors of every office, guiding and leading business principles and decisions. Those decisions have resulted in the organization's position as an industry leader, adopting health and wellbeing programs, opening primary health clinics and partnering with local organizations to improve the quality of life for the farmworker community.