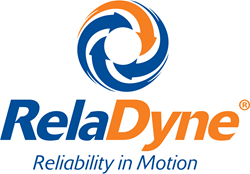 (PRWEB) June 09, 2015
RelaDyne, one of the nation's leading providers of lubricants, fuel, diesel exhaust fluid (DEF), and industrial reliability services announced this week that it has acquired Palatine Oil Company ("POC"). POC is one of Chicagoland's largest LTL (Less than Truckload) fuel marketers and has been servicing the market as a fuel and lubricant distributor for more than 40 years. This acquisition further establishes RelaDyne's commitment to growth in the lubrication and fuel markets positioning the combined company as one of the largest fuel marketers in the Chicagoland area.
From its humble beginnings with one truck in the 1970's, POC's growth is a testament to the company's uncompromising commitment to its customers and the greater Chicago market. As part of RelaDyne, POC customers will now be able to take advantage of RelaDyne's complete line of products and services. POC customers will also have access to order online via RelaDyne Express, RelaDyne's e-commerce platform. POC will operate within the RelaDyne great lakes region allowing the existing business to expand its geographic coverage and enhance its efficiency.
Dave Newlin, POC General Manager, along with the entire sales and operations team will be staying with RelaDyne to ensure continuity for customers, employees and suppliers. "We are excited to become part of the RelaDyne family. The combination of these two great companies will give our customers and employees more opportunities than they had before. I am truly looking forward to being on the winning team while providing industry leading products and services to our loyal customers," notes Newlin.
"It is a pleasure to welcome Palatine customers and associates to the RelaDyne family," states Larry Stoddard, Chief Executive Officer for RelaDyne. "This acquisition will significantly enhance our fuel and lubricants position in the Chicago markets."
Jeff Hart, Executive Vice President of Business Development for RelaDyne, commented on the acquisition, "The Palatine Oil acquisition is the result of our team's continuous effort to execute RelaDyne's acquisition strategy. The acquisition is yet another example of how the RelaDyne platform can provide owners, employees, customers and suppliers with more opportunity. RelaDyne continues to be the acquirer of choice for many companies in the fuel, lubricant and services business. This deal represents our fourth acquisition in 2015, and we anticipate closing significantly more acquisitions this year as we continue to create a national platform."
About RelaDyne
RelaDyne, headquartered in Cincinnati, Ohio, is an industry leading lubricant, fuel, and DEF distributor providing customers with integrated reliability management services for industrial and commercial businesses in the United States. RelaDyne was formed in 2010 by the combination of four industry leaders – Mid-Town Petroleum, Inc. (Bridgeview, IL), Oil Distributing Company (Cincinnati, OH), The Hurt Company, Inc. (Houston, TX) and Pumpelly Oil Company (Sulphur, LA). RelaDyne's distribution platform spans more than 25 locations serving states in the Central US. In May 2014, RelaDyne's industrial services business expanded with the acquisition of Turbo Filtration Corporation (TFC), enhancing their offering to key industrial customers throughout the US. The company also benefits from the support of its business-building financial partner, AEA Investors LP, which manages funds worth approximately $6 billion of invested and committed capital. For more information, visit http://www.RelaDyne.com.