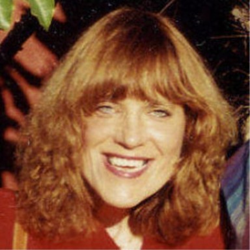 Needing to be "right" has no place in having a happy, healthy and close relationship.
San Diego, California (PRWEB) February 11, 2015
Clinical psychologist Joanne J. Wendt continues her campaign to educate men and women on ways to improve their interactions and build better relationships with each other. With Valentine's Day just around the corner, she is releasing her top tip for nurturing satisfying relationships. It involves validating each other's thoughts, feelings and behaviors."Knowing how to effectively communicate with one's mate in a close relationship can make the difference between feeling safe in the relationship or wanting to escape and hide," says Dr. Wendt.
Through her practice, Dr. Wendt has observed that validating responses tend to make one's partner feel accepted, allowing for further disclosure of one's inner thoughts and feelings, thus promoting a closer and more trusting relationship. In addition, the process of validation leads to increased self-respect and makes one's partner feel important and respected.
"We're all so busy these days," says Dr. Wendt. "But in this instance, it's extremely important for both parties to make the extra effort." She also says the concept of validating the each other's thoughts, feelings and behaviors, even when not in total agreement, can help each partner feel understood and respected.
Invalidation, on the other hand, signifying that one's wants and desires are not important or cared about, can lead to feelings of hurt, sadness and anger. It can also cause the person to feel rejected, judged, ignored or even mocked. Dr. Wendt approaches the topic by suggesting that couples actively validate each other's feelings in the following ways:
1. First, actively listen, giving full attention and eye contact when someone is sharing thoughts and feelings. For example, do not try to focus on a television program at the same time someone is trying to communicate.
2. Also, acknowledge that partners can have different, even opposing, views of the same event so never negate what the partner is saying. Saying, "That's not right" or "It did not happen that way", would be counterproductive. Remember that there are many different ways to perceive things, events, and conversations. Allow differences to promote a sense of mutual understanding.
3. Finally, avoid the word "should" in all conversations. Never tell anyone they should feel (or not feel) a certain way. The thoughts and feelings of an individual cannot be defined by others. Avoid criticizing and passing judgment. Needing to be "right" has no place in having a happy, healthy and close relationship. Additional resources for improving and maintaining healthy, respectful relationships can be found in the "I Recommend" section of Dr. Wendt's website.
About Joanne J. Wendt, Ph.D.:
Dr. Wendt is a Clinical Psychologist who for 29 years has been helping individuals, couples, and families find peace and harmony in a respectful and caring atmosphere. She specializes in relationship issues, depression, and anxiety. Dr. Wendt's goal is to help her clients discover the strength within them to achieve their highest possible potential. Her approach to the therapeutic setting is one of optimism and great respect for an individual's readiness to meet difficult challenges and gain a greater understanding of who he/she aspires to be. To find out more, visit http://drjoannewendt.com.