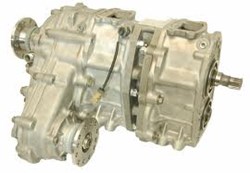 Recycled, refurbished and reconditioned are almost the same types
Peoria, Illinois (PRWEB) August 10, 2013
The used auto parts industry has dominated U.S. sales for a majority of the past 50 years. The ability to buy used and save money is helpful to consumers. The http://www.transfercasesforsale.com company is now offering a sale program for its remanufactured transfer cases online.
This company rebuilds case assemblies for top cars, pickup trucks and sport utility vehicles and has attached sale pricing for all refurbished units.
"Recycled, refurbished and reconditioned are almost the same types," said a specialist from the Transfer Cases for Sale company.
Consumers who are not yet aware that parts can be reconstructed to perform like new again could benefit from researching the units that are now offered by this company.
The complete recycling process involves acquiring used units from trusted sources and evaluating the condition. Company specialists perform detailed inspections and removal of worn parts inside of case assemblies that affect the integrity of the complete drive train system.
The application of new parts, cleaning and testing are now part of the standard rebuilding procedures offered.
"We have a fully equipped facility that is capable of rebuilding foreign and domestic produced assemblies that are resold to consumers," the specialist added. The remanufactured sale that is now ongoing for all company units in stock is a pricing strategy that is expected to be well received by a person who prefers to have a like new unit without the retail price.
The reconditioning of transfer cases is one announcement that has been made this year. A new and improved system for warranties is one of the latest innovations that are marketed by this company for each part sale. All buyers have the privilege of benefiting from 24 months of parts protection with each rebuilt assembly shipped in the U.S.
Additional details about company changes to its policies, freight terms or other general announcements are now posted on a weekly basis at http://www.transfercasesforsale.com/blog/.
About TransferCasesforSale.com
The TransferCasesforSale.com company rebuilds the majority of domestically created automobile transfer case assemblies directly for buyers. This company has recently added foreign produced units to supply vehicles like Honda and Toyota with expertly built case assemblies for four-wheel drive vehicles. Sale pricing is one promotion used by the TransferCasesforSale.com company to attract consumers who visit the website or find the streaming videos used by this company online. The sales promotions mixed with offers for free shipments inside the U.S. have helped the concrete the selling reputation of this company.