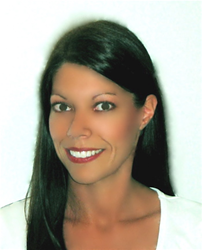 However, like most programs billed as 'reality,' they are often misleading, and some are far from reality.
Boca Raton, FL (PRWEB) May 24, 2017
There is a proliferation of real estate reality TV shows that air daily across the nation. "However, like most programs billed as 'reality,' they are often misleading, and some are far from reality," said RE/MAX Complete Solutions Broker-Owner Jenniffer Lee.
In order to enlighten home buyers, Lee dispels the following ten reality TV show myths with facts:
Myth No. 1: Buyers on reality shows are shown three near-perfect homes.
Fact: "In reality, buyers look at many homes before finding the right one," said Lee.
Myth No. 2: A home can be completely gutted and redone in 2-4 weeks.
Fact: It can take a long time to totally redo a home due to permit pulling and coordinating different crews and aspects of the job.
Myth No. 3: The homes that buyers are interested in are still for sale and there is plenty of time to make a decision.
Fact: "Many homes that buyers are interested in are already under contract by the time they go to view them, or go to contract before the buyer decides to make an offer. If you like a home, act quickly," stressed Lee.
Myth No. 4: Staging a home for sale takes power tools and lots of money for fancy furniture and accessories.
Fact: "You can go a long way towards staging a home by merely cleaning, touching up paint and removing clutter," noted Lee.
Myth No. 5: Buyers make an offer on the home they want and move in a week later.
Fact: There is much more to the process, including pre-qualification by a lender, inspections, appraisals, escrow and title.
Myth No. 6: A house should sell after the first open house.
Fact: Very few homes sell at an open house. "Most sell after multiple independent showings," added Lee.
Myth No. 7: The buying process simply revolves around a buyer and a Realtor.
Fact: There are usually many parties involved, including a second Realtor, a lender, an escrow agent or title company, an appraiser and oftentimes an attorney.
Myth No. 8: The net from flipping a house is the sales price less the cost of the home repairs and real estate commission.
Fact: There are many other costs involved, including settlement fees for both the purchase and the sale, utilities and other holding costs, property tax and other prorations, doc stamps and transfer taxes, title insurance and other closing costs.
Myth No. 9: Any floor plan can be easily altered.
Fact: "Some items in a floor plan are structural and can't be moved easily," said Lee. "It takes an analysis by an architect or engineer to determine if some items can be moved at all."
Myth No. 10: Finding the right home is easy and fast.
Fact: "Buyers often look for several weeks and even months to find the right home," concluded Lee. "A reputable Realtor will skillfully guide you through the process and help you make the right decision."
About RE/MAX Complete Solutions
RE/MAX Complete Solutions helps people buy, rent, lease and sell homes anywhere in the world. Its tech-savvy Realtors specialize in commercial and investment properties, luxury homes, golf communities, country club neighborhoods, oceanfront condominiums and many other types of property and homes throughout Palm Beach and Broward Counties. For more information, please call the Boca Raton office at (561) 322-3330, the Deerfield Beach office at (954) 481-9800, or visit http://www.best-real-estate-choice.com.
About the NALA™
The NALA offers small and medium-sized businesses effective ways to reach customers through new media. As a single-agency source, the NALA helps businesses flourish in their local community. The NALA's mission is to promote a business' relevant and newsworthy events and achievements, both online and through traditional media. For media inquiries, please call 805.650.6121, ext. 361.