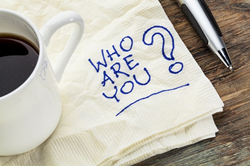 According to Cassidy, expect within the next decade for intent data to rise in importance as marketers must understand every nook and cranny of their potential buyer.
LOS ANGELES (PRWEB) January 27, 2020
According to a recent analysis of over a hundred failed startups, both consumer and B2B, the number-one reason new businesses fail is the lack of understanding of their potential consumer base: they are offering a product or service in which there is no established market need.(1) "In today's business climate," says MountainTop Data CEO Sky Cassidy, "this isn't caused because entrepreneurs don't have access to market data." Cassidy, whose company specializes in providing data list services for B2B marketers, adds, "It's possible, however, that they miscommunicated their reason for being in business, and thus their solution to the market's problems. It's also possible that in the blizzard of available data they failed to identify prospects who were ready to make a buying decision."
Accurate data is essential in any marketing campaign. According to Cassidy, expect within the next decade for intent data to rise in importance as marketers must understand every nook and cranny of their potential buyer. Tracking the search patterns and the online buying journey of an individual paints an invaluable picture of your future customer. Using this data to market highly tailored marketing campaigns allows you to send necessary and well-received marketing messages to the engaged buyer. However, Cassidy warns, "with so much data analytics available it is a potential danger to lose sight of your corporations identity bogged down in the data details." Remaining true to your customer and delivering a product that enhances their life and accomplishes their goals is key. "Never lose sight of that."
For a look at what is possible when data and customer intent are skillfully coordinated, Cassidy points to an unusually "sticky" retailer in the health and fitness space, Under Armour. The company's entire marketing program, says Chairman and Chief Brand Officer Kevin Plank, is focused on helping customers physically perform better, partly through its products and partly through access to a vast library of diet suggestions, exercise routines, performance statistics, and other supportive data. "The world did not need another competent apparel and footwear manufacturer," says Plank. "What the customer needs is a dream."(4)
Understanding buyer motivation is just as important in B2B marketing, says Cassidy, noting that a key source of such understanding is high-quality third-party data. According to a recent Forrester report, the most advanced data vendors operate data-as-a-service models, providing marketers with tools to define a total addressable market, assist with territory planning, and improve overall data quality.(5)
"We exist to help companies succeed," says Cassidy, "and the most successful companies we encounter are those who maintain a clear focus on their purpose and their customers' needs. We see great potential in combining intent data with clean, high-quality targeted business contact data to empower marketers to reach the right prospect with the right message at exactly the right time."
About MountainTop Data
MountainTop Data, headquartered in Los Angeles, CA, has been providing data services for B2B marketing for almost two decades. With an unrelenting commitment to quality they were the first company to guarantee the accuracy of their licensed data and business emails.  They provide marketing lists, data cleaning, data appending and data maintenance services. Their data services have been used by some of the world's biggest brands across a multitude of various industries from multi-national telecommunication companies to office technology, to PR firms and more. For more information visit: https://www.mountaintopdata.com
1. "The Top 20 Reasons Startups Fail," CB Insights, November 6, 2019.
2. Solomon, Eric, "Your Data-Driven Marketing Is Harmful. I Should Know: I Ran Marketing at Google and Instagram," Entrepreneur, January 15, 2020.
3. Miller, Bridget, "Problems with Performance Appraisals," HR Daily Advisor, May 27, 2016.
4. "Under Armour's Kevin Plank: What the customer needs is a dream," National Retail Federation, January 14, 2020.
5. Nayar, Uday, "Data: The Key Differentiator In B2B Marketing," Demanding Views, May 7, 2019.