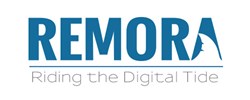 We advise clients to Keep Calm and Suck On.
Jacksonville FL (PRWEB) October 15, 2013
Equipped with an enormous pile of cash, a ten-year plan and a dream team of web engineers and software developers, Remora looks to be a fierce force in the digital marketing industry. Only three weeks since launch, Remora is already serving websites for large franchised car dealerships including Sandy Springs Ford in Atlanta GA, Diers Ford in Nebraska, Sheridan Auto Group in Delaware and Riverside Ford in Macon GA. Focused on serving the unique marketing needs of franchised automotive dealerships, Remora has the talent, backgrounds and expertise to lead the automotive marketing industry for many years to come.
"The tide changes rapidly in the new online ocean and there are many hidden pitfalls. In rare moments of uncertainty, we advise our clients to keep calm and suck on," says Christian Jorn - President, Remora Inc.
Jorn's background is a wild blend of rock guitar and power amp repair, symphonic excellence, the wonderful world of the car business, a little golf, and for the last 7 years, a daily sword fight on the great World Wide Web. SEO guru responsible for countless industry firsts, Christian Jorn's portfolio of long-term winning is in the most competitive arenas, including increased profits for car dealerships as strong as a 30% compounded rate of growth for 5 consecutive years.
Matthew Taylor, Chief Operating Officer of Remora Inc. and former VP at Appsoft Development is ecstatic to be a founding leader of this Rock Star group of brilliant minds. In addition to his responsibilities as COO, Taylor is also the lead UI/UX and graphic designer for all of Remora's top tier clients. His UI/UX and web designs are the distinguishing features on large international brands such as Pilot Pen, E3 Spark Plugs and now, Remora Inc.
"The freedom of a sucker fish is a perfect symbol of the myriad of options that we enjoy here at Remora. When I look around at the talent, track records and ambitions of the people involved in this company it makes me smile from my heart, and laugh out loud, it's going to be a great run," says Matthew Taylor - COO, Remora Inc.
Justin Shannon, Chief Technical Officer of Remora, is the genius that makes the magic happen. Smart and crafty, ShannRock keeps Remora's back bone straight and is largely responsible for the industry leading web page load speeds and 100% uptime that Remora's web clients enjoy. When asked about the future of Remora, CTO Shannon had this to say:
"The future of Remora is great success. We have no interest in picking fights with the sharks. Microsoft, Google, Facebook, they will all be with us for a long time, our plan is to keep calm and suck on," says Justin Shannon - CTO, Remora Inc.
On September 24th, Jorn, Taylor and Shannon resigned from Appsoft Development, a web firm in Jacksonville, FL and banned together to create Remora Inc.. Remora incoporated in the State of Florida on the same day and now delivers white glove web services to franchised automotive dealerships across the country. Remora also provides online advertising management, UI/UX strategy creation, graphic designs, secure hosting and general consulting services for large companies in all industries.
Remora is a web development and marketing firm focused on the needs of franchised and independent automotive dealers including a wide array of web services, online marketing, brand protection and advertising management. To be notified of Remora's official website launch, visit http://remora.co and enter your email address.