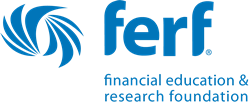 "The pandemic presents a new normal. Financial leaders will likely need to expand their ICFR focus to include a review of current processes and assess the potential disruptors to those processes," said Andrej Suskavcevic, CAE, President and CEO of FEI.
MORRISTOWN, N.J. (PRWEB) May 28, 2020
The Financial Education & Research Foundation (FERF)—the independent non-profit research affiliate of Financial Executives International (FEI)—today released a whitepaper entitled The State of ICFR Going into the 2020s. The paper shows a trend baseline for filings with and without material weaknesses prior to the business world's coronavirus pandemic response. It also explores the potential impact of recent COVID-19 protocols—particularly work-from-home—on future Internal Control over Financial Reporting (ICFR). Greenlight Technologies, a leading provider of integrated risk management solutions, sponsored the paper.
Two years of historical filings of 10-Ks and 10-Qs with the Securities and Exchange Commission (SEC) from various-sized companies show that material weakness disclosures have a seasonally adjusted average of over 18 percent of total filings. Since many companies with material weaknesses are late filers, the data shows that Q1 filings are the lowest at approximately 15 percent, as many 10-Ks are filed late and increase to almost 20 percent in Q4 as filers get caught up. That Q1 to Q4 delta is expected to continue and likely increase given the current business climate.
"We have a strong sense of historical behavior with respect to ICFR disclosures and a consistent number of companies reporting material weaknesses year over year has existed," said Andrej Suskavcevic, CAE, President and CEO of Financial Executives International. "However, the pandemic presents a new normal, at least for now. We are learning that financial leaders will likely need to expand their ICFR focus to include a review of current processes and assess the potential disruptors to those processes in order to continue to lead their organization though a clean, accurate and timely reporting process."
Looking into 2020 and beyond, the paper explores COVID-19's effects on ICFR. Based on these considerations, three significant projections regarding the future of ICFR due to a remote workforce emerged:

Increase in the number of filers disclosing material weakness
Increase in the number of delayed filings
Development of new or redesigned controls to be deployed to satisfy external auditors
The paper also examines the financial reporting disruptions behind those projections. Notably, the remote workforce strategy currently being exercised by many businesses nationwide is the biggest driver—causing several potential issues:
Inaccessible or Reassigned Staff: Unavailability of key personnel due to facility closures, remote work arrangements, illness, or adjusted work assignments may create gaps in an organization's productivity.
Reduced Oversight or Communication: Distributed staff can lead to greater challenges in clear, consistent communication or performance oversight.
Insufficient Evidence: Given auditors require evidence that controls are performed as intended, tangible proof may be unavailable due to limited access to the equipment (printers, scanners, etc.) needed to record and deliver that evidence.
Insufficient Resources: Mitigating the above issues largely relies on adequate IT solutions, flexible processes, and accessible equipment that may or may not currently exist within organizations. For example, businesses will need to ensure that cybersecurity and shared network solutions are capable of supporting secured remote access via desktop and mobile devices. They will also need to ensure that any new or modified internal controls are not rolled out in too rushed a manner, limiting the company's ability to completely vet the process. And, lastly, remote staff will need access to the right physical resources (printers, scanners, etc.) to satisfy their responsibilities.
Failure to successfully navigate the above may lead to new material weaknesses in a financial preparer's ICFR ecosystem.
"We're operating in unchartered territory. We've got an enormous influx of work-from-home scenarios, people juggling new responsibilities, and leaderships fighting to maintain productivity," said Mark Kissman, CFO, Greenlight Technologies. "However, audits and reporting don't stop because our day-to-day has changed. In fact, timely and meaningful disclosures about COVID-19's effect on a company's financial health, performance, risk management strategies, and overall viability are arguably more important now than ever before to maintain shareholder trust. Revisiting this paper's analysis after Q2 filings will present an important snapshot of how agile our businesses truly are."
About Greenlight Technologies
Greenlight Technologies is changing the way organizations assure compliance by automating enterprise control monitoring and certification. Our enterprise platform monitors everything – all applications, all users, all transactions, all risks – all the time and automatically identifies, analyzes, calculates financial impact, and reports on actual risks; so the business understands the financial exposure the risks present and can easily act on them. Leading global companies rely on Greenlight Technologies to make managing risk and staying ahead of audit issues easier, more effective and significantly less costly. Our customers have saved millions in labor costs, audit fees and loss prevention. Learn more at https://greenlightcorp.com.
About Financial Education & Research Foundation, Inc.
Financial Education & Research Foundation (FERF) is the non-profit 501(c)(3) research affiliate of Financial Executives International (FEI). FERF researchers identify key financial issues and develop impartial, timely research reports for FEI members and nonmembers alike, in a variety of publication formats. FERF relies primarily on voluntary tax-deductible contributions from corporations and individuals, and publications can be ordered by logging onto http://www.financialexecutives.org/Research.aspx.
About FEI
Financial Executives International (FEI) is the leading advocate for the views of corporate financial management. Its more than 10,000 members hold policy-making positions as chief financial officers, treasurers and controllers at companies from every major industry. FEI enhances member professional development through peer networking, career management services, conferences, research and publications. Members participate in the activities of more than 65 Chapters in the U.S. FEI is located in Morristown, NJ. Visit http://www.financialexecutives.org for more information.