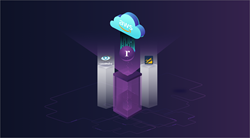 rENIAC delivers a complete data acceleration solution that combines the convenience of the cloud and the superior performance of FPGAs with rENIAC's Data Engine software to provide AWS customers with a streamlined data pipeline that serves latency-sensitive applications at peak performance
SANTA CLARA, Calif. (PRWEB) December 08, 2020
rENIAC, a leading data acceleration provider, today announced an expansion of the company's offering with a preview of rENIAC Data Engine (rDE) on Amazon Web Services (AWS), a drop-in solution that supercharges existing databases while providing consistent, predictable performance and cost. rENIAC Data Engine is generally available on-premises for FPGA-based data acceleration, but now with the addition of a cloud-based offering, teams can easily test and deploy rENIAC for Apache Cassandra on AWS from anywhere in the world. To participate in the preview program, contact rENIAC at hello@reniac.com or attend the webinar on December 15 to learn more.
"As a member of the AWS Partner Network, we are excited to announce the preview of rENIAC Data Engine on AWS. We have observed the need for high powered data processing in the cloud as organizations of all sizes, including our customers, continue moving applications and expansive data sets to the cloud. Even those customers who have kept their data on-premises for years are making plans or beginning cloud migration for quality of service," said Prasanna Sundararajan, CEO of rENIAC. "Apache Cassandra is one of the most popular open source NoSQL choices when enterprise teams select a database that can power mission-critical applications, so we are excited to support this community and expand our offering for SQL, RocksDB, and others, from here."
rENIAC collaborated with Xilinx, Inc., a leader in adaptive computing, as Xilinx recognized the growing need for hardware-based acceleration and worked with AWS to deliver Amazon Elastic Compute Cloud (Amazon EC2) F1 instances in 2017. Amazon EC2 F1 instances feature Xilinx FPGAs for superior adaptability and performance and are used by leading organizations in genomics, network security, analytics, and finance to deliver scalable, accelerated compute up to 100x faster than a CPU-based instance. Now with the addition of rENIAC Data Engine's availability on AWS, users can leverage all the benefits of state-of-the-art hardware in the cloud for new or existing Cassandra nodes.
"rENIAC delivers a complete data acceleration solution that combines the convenience of the cloud and the superior performance of FPGAs with rENIAC's Data Engine software to provide AWS customers with a streamlined data pipeline that serves latency-sensitive applications at peak performance," said Dan Gibbons, vice president, Data Center Software and Complete Solutions Development at Xilinx. "We look forward to supporting Cassandra customers prioritizing the end user experience to show them what the Xilinx FPGA-powered rENIAC data acceleration solution can do to help them achieve their digital transformation goals."
With the addition of the Data Engine on AWS, rENIAC aims to deliver a seamless data acceleration solution that provides customers with unbounded throughput for larger data sets at predictable low latency and cost. Users can now choose from several cloud instances readily available on AWS to realize performance increases in the form of higher transactions per second, reduced latency and predictable cost.
In close collaboration with technology leaders like AWS, Dell, Intel, VMWare and Xilinx, rENIAC continues to deliver data acceleration solutions that work across environments. rENIAC Data Engine on AWS enters private preview at AWS re:Invent 2020. To request inclusion in the preview program, contact rENIAC at hello@reniac.com or register for the educational webinar on December 15.
ABOUT RENIAC
rENIAC Data Engine accelerates and optimizes existing and new open source database implementations for latency-sensitive applications across eCommerce, Retail, Finance, Manufacturing, AI, ML and Security. Flexible and deployed in minutes on prem, hybrid or in the cloud, rENIAC can be deployed to serve the needs of a multi-terabyte cache, data and IO acceleration or a flexible storage engine.
rENIAC combines the power of FPGAs with proprietary software to provide industry leading customers with reduced CPU usage and node count, increased performance, and consistent, predictable SLAs unattainable through a traditional database alone.