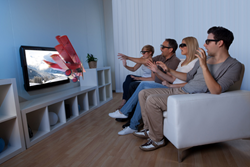 ShopRTO.com spent last year posting more than 130 family home furnishing tips.
Austin, TX (PRWEB) April 10, 2014
The 'affordable home living tips' website ShopRTO will celebrate its second year at APRO's national conference in Indianapolis on May 19-22. APRO is the national trade association for the home furnishings rent to own industry and sponsors ShopRTO as its consumer facing website.
The website spent the year posting more than 130 tips regarding home decorating on a budget, product reviews and trends on home furnishings and financial tips. ShopRTO also hosts a Facebook page, Twitter feed and YouTube channel.
Hundreds of home furnishing rent to own dealers, employees and vendors will attend APRO's annual conference. ShopRTO plans to be featured throughout the conference as one of the seminar speakers sponsor, in the "Rent to Own Store of the Future" and during the general session.
APRO leaders created ShopRTO as a consumer facing website but also as a tool for rent to own employees to become affordable home furnishing experts rather than rent to own sales employees.
"The more rent to own employees can advise customers about home decorating, home lifestyle and financial tips, the more they are an asset to the customer and creating an in-store experience not seen in other furniture retail stores," proclaims APRO President David P. David.
About ShopRTO:
ShopRTO.com provides consumers home living and decorating tips and rent to own as a shopping option for affordable home furniture and more.