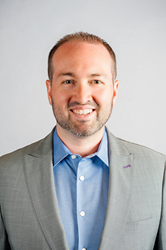 David has played an integral role in the expansion of our operations across the U.S. over the past couple of years," Renters Warehouse CEO, Kevin Ortner.
EDEN PRAIRIE, Minn. (PRWEB) January 17, 2019
Fresh off of announcing the acquisition of OwnAmerica and its new Chief Strategy Officer Greg Rand, Renters Warehouse, America's leading real estate investment services company, is thrilled to announce that David Sommer has been named Chief Operations Officer.
"David has played an integral role in the expansion of our operations across the U.S. over the past couple of years," said Renters Warehouse CEO, Kevin Ortner. "I'm excited to watch our teams become more effective and efficient while striving to deliver unmatched service to our clients under his leadership in the years to come."
Sommer first joined the Renters Warehouse team two years ago as the Executive Vice President of Operations. Now as Chief Operations Officer, Sommer will continue to oversee all operations for the company's centralized service model, including customer service, rent collection, maintenance, property accounting and security deposit disposition. He will also work closely with the field operations teams that include property managers in all markets across the country. Lastly, he will lead and oversee Renters Warehouse HR.
When asked what he's looking forward to most in this new role, Sommer shared, "I'm very much looking forward to working with my team to make our customer experience easier by helping with decision making on key property management functions, as well as ensuring that our maintenance experience is best-in-class." Sommer added that the rollout of new technology in 2019 will not only improve productivity but will improve both owner and tenant experience.
Before Renters Warehouse, Sommer worked for Target Corporation for 17 years, growing from Executive Team Leader to Vice President, Store Operations, a role in which he led the operations related to the in-store service strategy, store communications and front end processes.
From property management to investment strategies to rental listings, Renters Warehouse is the largest, full-service "Rent Estate™" resource of tenanted properties in the nation and the only property management company focused on single-family rentals to be rated by Morningstar Credit Ratings, a nationally recognized statistical rating organization. Since acquiring OwnAmerica in December 2018, renters can find quality homes to lease, and investors can plan, research, buy, track and sell their real estate investments all in one place with the Renters Warehouse investor marketplace. To learn more about Renters Warehouse, visit http://www.renterswarehouse.com.
About Renters Warehouse
Renters Warehouse is one of the fastest growing and highest reviewed residential property management companies in America. Backed by growth equity investor and majority stakeholder Northern Pacific Group, and under the leadership of President and CEO Kevin Ortner, Renters Warehouse now manages more than $3 billion in residential real estate, servicing over 14,000+ investors across 22,000+ residential homes over 42 markets and 25 states. NPG Managing Partner Scott Honour, who in 1999 was a founder of YapStone, a leading online rental property payment service provider, serves as Chairman.
Renters Warehouse expertly serves everyday single-property homeowners as well as real estate investors. In 2015, the company officially trademarked the term Rent Estate™ to redefine the entire SFR (Single Family Rental) industry as more traditional real estate gives way to this new lucrative asset. Through their dedicated Portfolio Services Division led by Chief Investment Officer Anthony Cazazian, the company also brings professional, scalable and efficient single property management solutions to investment portfolios with both centralized services and local market expertise and staff. Not only has Renters Warehouse received the prestigious honor of being included on the Inc. 500 | 5000 list of fastest-growing privately held companies in America nine consecutive years in a row, it was also named one of the "Best Places to Work" in Minnesota (where they are headquartered) by the Minneapolis St. Paul Business Journal in 2010, 2011, 2012, 2014, 2015 and 2016. The company was also honored as a best place to work in Arizona (a centralized corporate services center) by the Phoenix Business Journal in 2013, 2014 and 2017, and achieved a spot on the prestigious 2016 Top Companies to Work for in AZ list. Nationwide, Renters Warehouse has been honored as one of America's "Best Places to Work" in 2012, 2014, 2015 and 2016 by Outside Magazine. Recognized as pioneers in real estate, business management and innovation, Renters Warehouse has been awarded 22 Business Stevie Awards both internationally and stateside.
In 2017, Renters Warehouse received an "A" rating from the Better Business Bureau (BBB) after meeting the BBB's eight Standards of Trust and earning BBB Accreditation. In 2016, Morningstar Credit Ratings, LLC, a nationally recognized statistical rating organization (NRSRO) offering a wide array of services including operational risk assessments, assigned its MOR RV2 residential-vendor ranking to Renters Warehouse as a residential property manager, indicating that the company demonstrates proficiency in managing key areas of operational risk.
In 2017, Renters Warehouse published its first book - Rent Estate™ Revolution. Authored by CEO Kevin Ortner, the book shares the Renters Warehouse philosophy and business expertise around single-family rentals and the power of Rent Estate to drive long-term wealth creation, retirement security and financial freedom for the everyday person. Order your copy today: http://www.rentestaterevolution.com.