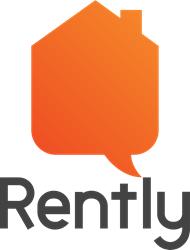 As 2019 approaches, Rently is prepared to tackle a new year of growth, innovation, and success.
LOS ANGELES (PRWEB) December 21, 2018
Rently, the multifaceted real estate solutions technology company, is reaching the end of Q4 with a positive year. The company added their newly developed stand-alone Bluetooth lock this year, alongside their current enterprise smart home/apartment solution, which can all be equipped with their patented self-showing solutions. Property rental self-showings approached 1.5 million for the year, along with roughly 1.5 million satisfied, new rental applicants after the showings. With over 300,000 new properties listed and over 2000 happy companies, Rently is ready to continue providing seamless self-showings in 2019.
In May, Rently launched their new enterprise-level Bluetooth lock, Rently Blue. The lock, which is the only Bluetooth solution paired with self-showing technology, has streamlined access, enhanced security, and become an added amenity to homes across the nation. The unique product, designed and engineered by Rently's team of developers, has been a successful addition to tens of thousands of units.
Rently Keyless, the Enterprise Smart Home/Apartment solutions division of Rently, has also had a very impactful year. Keyless has seen the launch and expansion of tens of thousands of smart homes under their division this year, notably with E&S Ring, Maxx Properties, and NMS Properties, whose portfolios reach California, Texas, Florida, New York, and more. When asked about Rently's service, Nancy Garcia, Senior Community Manager with NMS Properties has expressed that Rently has impressively provided "efficiency and added amenities…to create an optimal level of service." With the introduction of smart mortise locks in the mix, Keyless is projected to have another powerful year.
As 2019 approaches, Rently is prepared to tackle a new year of growth, innovation, and success.
To learn more about Rently please visit rently.com.
About Rently
Rently, a technology innovator and industry pioneer, provides patented self-showing technology that helps property managers, investors, and renters save time by renting smarter and leasing faster. With the rapid growth and progression of the company, Rently Keyless, the enterprise smart home solutions division, was brought to life. Rently has been successful with thousands of property managers and millions of renters to date and continues to expand its reach as a leader in the real estate technology space.
Check out the Rently blog: https://use.rently.com/blog/
Follow us on Facebook, Instagram, and Twitter @rentlyhomes
PR Contact:
Sales at Rently
(888)-659-9596
sales(at)rently(dot)com