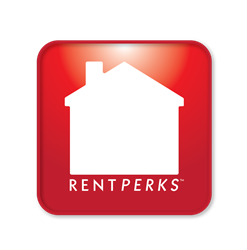 This acquisition will result in enhanced service delivery for both landlords and tenants and enable us to make more accretive acquisitions in the region
CALGARY, Alberta (PRWEB) October 23, 2019
RentPERKS Canada Property Management Ltd (RentPERKS) announced today that it has completed the acquisition of the property management rights of Auger Properties in Hamilton, ON. This is the third acquisition RentPERKS has closed since June 2019.
Auger Properties manages hundreds of doors and has served its landlords and renters in the area for decades. Its Principal, Roger Auger, will remain in the area and continue to work with RentPERKS in Advisory capacity.
"This acquisition will result in enhanced service delivery for both landlords and tenants and enable us to make more accretive acquisitions in the region. This is a highly positive transaction leading to increased NOI. Everyone at RentPERKS remains committed to growth and strives for continuous improvement" said Zdravko Loborec, RentPERKS founder.
RentPERKS continues to buy rent rolls (10 doors to 500 doors) in all Canadian and USA locations as it aggregates the independent landlord market. Contact RentPERKS to discuss monetizing your rent roll.
About RentPerks
RentPERKS is a leading, full-service property management company in Canada focused on aggregating the Independent Landlord market. Aided by its proprietary ecosystem of technology, RentPERKS has redefined the operating model for rental management and provides a seamless user experience. Supported by its global control center and jobbing environment, RentPERKS enables a multi jurisdiction distributed business capable of scaling globally. This results in low cost operations, higher service levels and unique rewards for landlords and renters. RentPERKS is squarely focused on derisking the relationship between tenant and landlord by rewarding the right behaviour.
Learn more at http://www.RentPERKS.com/ and on social media:
Facebook: https://www.facebook.com/RentPERKS/
Twitter: https://twitter.com/RentPERKS
Instagram: https://www.instagram.com/RentPERKS/
YouTube: https://www.youtube.com/RentPERKS