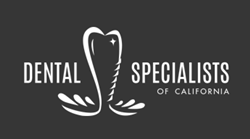 A dentist without patients is much the same as a painter without a canvas or a photographer without a subject.
THOUSAND OAKS, Calif. (PRWEB) May 27, 2020
Dr. Sahar Verdi, founder and chief dentist of Dental Specialists of California, has announced the reopening of her Ventura County dental office after the initial phase of the ongoing public health crisis caused by COVID-19. While there will be important changes implemented in daily operations to safeguard the health of both patients and staff, Dr. Verdi says patients can look forward to the same leading-edge treatment the office has always been known for.
Dr. Verdi says that, in order to protect the health and safety of everyone involved, as per the latest dental guidelines, patients will first have to go through a screening process for coronavirus before they can enter the office for treatment. She is, however, quick to add that all of her most important services, including extractions, dental implants, and bone grafting are now available.
Patients who have had to wait for dental treatment, and particularly those who are experiencing some level of pain or discomfort that doesn't necessarily qualify as emergency dentistry, will be very happy to know that the clinic can accommodate their needs, says Dr. Verdi. Prioritizing dental emergencies is still in effect, but these restrictions have been lessened by the state and more people will be able to receive non-emergency treatment. Dr. Verdi adds that online consultations regarding veneers, teeth whitening, and other cosmetic dentistry options are now available. Of course, Dr. Verdi says once patients come in, they can expect the same comfort and outstanding results they received before the pandemic.
Dr. Verdi, who also has an office in West Los Angeles, says that she is excited to be able to provide patients with exceptional dental services again. She says that a dentist without patients is much the same as a painter without a canvas or a photographer without a subject. Helping patients achieve bright, beautiful smiles every day is a privilege she never takes for granted, Dr. Verdi concludes.
Readers who wish to know more about all Dr. Verdi and Dental Specialists of California's treatments, services and safety measures relating to coronavirus, can visit the office's website at https://dentalspecialistsofca.com/ or call (805) 370-7171. Los Angeles residents may wish to call the number for her West L.A. offices, (310) 477-1691.