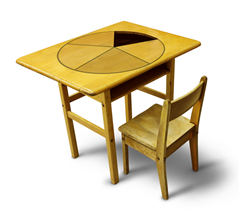 BOULDER, Colo. (PRWEB) May 07, 2020
A new report from the Heritage Foundation argues that public education special interest groups, particularly teachers' unions, are detrimentally promoting excessive federal relief for education. Such spending, the report suggests, will come at the immediate expense of priorities like national defense.
Professor Jack Schneider of the University of Massachusetts Lowell reviewed Financial Crisis Looming for K-12 Schools? Flexibility Needed, Not Bailouts. He found that its selective use of data presents a misleading picture of the school funding landscape.
The Heritage report recommends that instead of increasing spending, policy leaders should renegotiate teacher contracts, trim administrative "bloat," and give schools more discretion over how to spend their reduced budgets. But the report's findings and recommendations are poorly grounded.
The report frames educational expenditures as steadily rising over the past two decades—the product of the "unreasonable demands" made by teachers' unions. However, spending on public education rose only moderately between 2008-2009 and 2016-2017 (the most recent available federal data). During this period, current expenditures per pupil rose from $12,435 to $12,794—an average annual increase of under 0.4%. Moreover, the average teacher salary since 1999-2000 has declined in constant dollars by 1.6%, suggesting that teacher interests are not driving the small spending increases.
Further, Professor Schneider contends, the core argument against federal spending does not engage with the research demonstrating that short-term federal relief for K-12 public education is likely to prevent job losses and help stabilize the economy.
As the report neither consults the scholarship on school finance nor on the economic impact of federal stimulus spending, Professor Schneider concludes that it does not represent an evidence-based or research-informed contribution to the policy discussion.
Find the review, by Jack Schneider, at:
https://nepc.colorado.edu/thinktank/funding
Find Financial Crisis Looming for K–12 Schools? Flexibility Needed, Not Bailouts, written by Jonathan Butcher and published by the Heritage Foundation, at: https://www.heritage.org/sites/default/files/2020-04/IB5061.pdf
NEPC Reviews (http://thinktankreview.org) provide the public, policymakers, and the press with timely, academically sound reviews of selected publications. NEPC Reviews are made possible in part by support provided by the Great Lakes Center for Education Research and Practice: http://www.greatlakescenter.org
The National Education Policy Center (NEPC), a university research center housed at the University of Colorado Boulder School of Education, produces and disseminates high-quality, peer-reviewed research to inform education policy discussions. Visit us at: https://nepc.colorado.edu