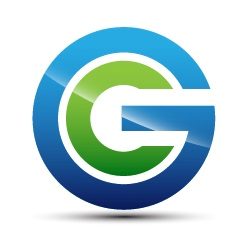 Our unique model as a small virtual marketing agency is that we create tailor-made, custom campaigns...
Calgary, AB (PRWEB) June 24, 2014
Gratitude Consulting is proud to announce that its company is taking reputation marketing campaigns to the next level, and positively changing the way people do business. As a virtual consulting agency, Gratitude Consulting works with business owners across various fields to help them get their message in front of the right people. With a virtual marketing director, businesses can chop overhead costs in half. It allows them to nix paying for insurance, office space and additional employee healthcare benefits.
"We work with a variety of different companies, from early-stage startups to established businesses," says CEO and founder, Sherri Beauchamp. "Our unique model as a small virtual marketing agency is that we create tailor-made, custom campaigns—and that we deliver them in a win-win-win kind of way, making a positive impact on all stakeholders involved."
Digital marketing strategies and platforms are constantly changing. From Google updates to structural fixes in Facebook's advertising model, staying on top of how your business can benefit from leveraging marketing can become complex and time-consuming. Gratitude Consulting is a one-stop shop for digital marketing needs and digital publishing.
Recognizing that the digital publishing arena is growing at a rapid pace, Gratitude Consulting has capitalized on this venture. According to MediaPost, digital content revenue will increase from $275 million in 2012 to $2.7 billion in 2017. In today's market, digital magazine subscriptions are outselling single-issue sales, and between August 2013 and February 2013, there was a 200 percent increase in readers of digital publishing apps. These days, businesses cannot afford to ignore the potential digital marketing and publishing has on consumers. The experts at Gratitude Consulting aim to increase you business's digital footprint using a number of various distributions channels that have a proven track record.
Reputation marketing is another important area that Gratitude Consulting is focused on. The company understands that you've spent a lot of time building, perfecting, and executing the best services and products. Your brand's image is of the utmost importance to you, but one bad review can damage it all. Gratitude Consulting's reputation marketing services help you develop a 5-star online reputation, and leverage it.
About Gratitude Consulting:
Gratitude Consulting Group INC started after founder Sherri Beauchamp had a vision of impacting and inspiring businesses and experts to not only to leverage their expertise and change people's lives, but to actually make an impact on the world. The company's focus is to bring all of the available moving parts to a business and leverage them in a way that's unique to their specific goals and helps spread the company's message to the people who need it the most. They are a virtual consulting company with highly skilled team members across North America and Europe providing their absolute best digital marketing efforts.
Related Search Phrases:
[Reputation Marketing] [Digital Marketing] [Gratitude Consulting Group] [Breaking News] [Calgary Marketing News] [Alberta News] [Internet Marketing Company]
Related Hashtags:
#Reputation #Marketing #Digital #Gratitude #Alberta #Calgary #BreakingNews #Consulting