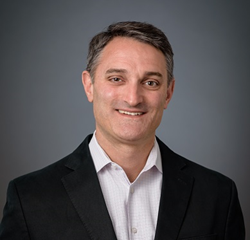 "I am delighted to join the team at Reputation Institute," said Mark Haseltine. "I am confident that my deep knowledge of technology and life-long passion for innovation will have a significant and positive influence of the digital transformation that is underway at the company."
BOSTON (PRWEB) May 15, 2019
Reputation Institute today announced the appointment of digital transformation expert Mark Haseltine as the company's chief product and technology officer. In his new role, Haseltine is responsible for product development and technology innovation at Reputation Institute – a globally renowned data and insights company and market leader in reputation intelligence.
"Reputation Institute is at a pivotal inflection point as we develop an inspired technology-driven product portfolio, outstanding global sales and services personnel and world-class marketing, HR, finance and IT services teams to support our strong growth trajectory," said Kylie Wright-Ford, CEO at Reputation Institute. "The addition of Mark to our executive team will further accelerate our growth and pioneering culture across our ten global offices through tech-enabled offerings with a focus on becoming predictive and with greater visualization capabilities."
Haseltine joins Reputation Institute from edX, a nonprofit, open-source learning destination founded by Harvard and MIT, where he led product strategy and engineering as the organization's chief product officer. Previously, Haseltine served as chief technology officer at Afternic, a GoDaddy-owned domain marketplace company, where he led the development of the company's domain aftermarket products.
In addition, Haseltine served for six years as VP of engineering and operations at Gerson Lehrman Group, a global B2B platform for connecting professionals with expertise. He earned a B.S. in Computer Science and Engineering from MIT and a M.S. in Computer Science from Stanford University.
"I am delighted to join the team at Reputation Institute," said Haseltine. "I am confident that my deep knowledge of technology and life-long passion for innovation will have a significant and positive influence of the digital transformation that is underway at the company."
About Reputation Institute
Reputation Institute helps leaders at the world's largest companies build credibility with the people that matter most to them by delivering data-driven insights about how they are truly perceived. We do this with RepTrak®, an unrivaled technology that provides actionable insights across industry, competitor, and company analysis. Past and present clients have included Whirlpool, Barnes & Noble, JP Morgan Chase & Co., LEGO, P&G, Cisco, and Telefonica, among many others. For more information, please visit http://www.reputationinstitute.com.