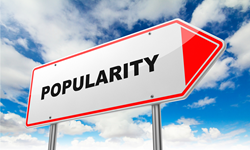 Phoenix, Arizona (PRWEB) December 11, 2014
"In the modern world, information is just a click away," reveals Walter Halicki, a reputation expert and CEO of Reputation Maxx, "and what they see when they search for your brand is the first impression that they get of your business."
Businesses large and small know by now that they have to have a positive standing online to really be noticed, to stand out against their competitors, and to be sure that they can be a trusted brand to their customers. The unfortunate truth is that many businesses do not have the reputation that they need and deserve. There are many things that can put a business in a bad position online. Attacks online, steep competition, and even lack of action on the part of a brand can put it in a dire position online. At this point, the brand is in need of reputation repair.
The experts at Reputation Maxx share that there are a number of ways reputation repair can help a damaged brand online just in time for the New Year.
1. Offset the negative: When a brand has been attacked online, it can be hard for the brand's assets to break through the negative results that appear when others search their name. Reputation repair utilizes a number of tools and techniques to break up these negative assets with positive ones for the brand so that that accurate and promotional information about the brand can be seen and offset the negative attacks.
2. Rebuild the brand: When a brand has been attacked online, it can be hard for them to be seen as trusted to those who search for them. When a reputation management company uses positive press for a brand, or uses other strong tools to promote the best of the brand, it can rebuild and repair the overall reputation and perceptions of the brand among those who may want to do business with the company in questions. A reputation repair gives the brand a new life and allows it to succeed without the stigmas of the past.
3. Protect against future attacks: Even when a brand has been rebuilt through reputation repair, the work of a reputation management company is not done. A true reputation company will have used tools to build a barrier so that future attacks against the brand will not put it in its previous position. Once the brand has been established and protected it can go on and be confident that its success is in plain sight.
Reputation repair and protection is essential for a business that wants to grow and survive in the Internet age. Brands that are in need of rescue should visit https://reputationmaxx.com/ for more information on the best tools for rebuilding a damaged reputation.