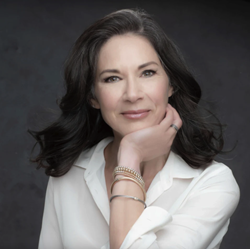 Requisite Luxury Properties is a luxury brand that represents clients in not one but two luxury locales: California's coastal regions of Santa Barbara and Montecito and the Colorado ski-lover's paradises of Aspen and Snowmass
SANTA BARBARA, Calif. (PRWEB) December 02, 2022
Requisite Luxury Properties today announced its partnership with Side, the only real estate technology company that exclusively partners with high-performing agents, teams, and independent brokerages to transform them into market-leading boutique brands and businesses. The alliance will ensure that Requisite Luxury Properties, a company that serves the Santa Barbara and Aspen real estate markets, is powered by the industry's most advanced platform.
Requisite Luxury Properties was founded by Lisa McCann, who had a decades-long career in the financial industry before becoming a real estate agent. Licensed in California and Colorado, McCann earned the highest honor for top-producing agents at a previous brokerage and ranked in the top 1.5% of producers nationwide per RealTrends, both in 2021. She also closed that year with $67 million in sales.
"Requisite Luxury Properties is a luxury brand that represents clients in not one but two luxury locales: California's coastal regions of Santa Barbara and Montecito and the Colorado ski-lover's paradises of Aspen and Snowmass," McCann said.
Partnering with Side will ensure Requisite Luxury Properties remains on the cutting edge of the evolving real estate market while continuing to deliver premium services to its clients. Side works behind the scenes, supporting Requisite Luxury Properties with a one-of-a-kind brokerage platform that includes proprietary technology, transaction management, branding and marketing services, public relations, legal support, lead generation, vendor management, infrastructure solutions, and more. Additionally, Requisite Luxury Properties will join an exclusive group of Side partners, tapping into an expansive network from coast to coast.
"Side's state-of-the-art marketing, technology, administrative, and legal services give my business the consistent efficiency that will eliminate time-consuming and costly delays," McCann said. "Its services also enable me to do more of what I love — spend one-on-one time with my clients and mentor newer agents."
About Requisite Luxury Properties
Requisite Luxury Properties is a boutique real estate agency with a unique value proposition: Two destinations, one luxury lifestyle. With a storied history of successful negotiations in two of the most enchanting, in-demand regions in the country—Santa Barbara, California, and Aspen and Snowmass, Colorado — the team brings experience, perspective and a deep understanding of the needs of buyers and sellers to each transaction. Requisite Luxury Properties is headquartered in Santa Barbara, California. For more information, visit http://www.requisiteproperties.com.