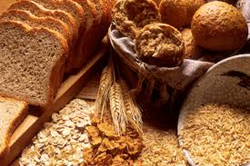 Every time we eat or drink we are potentially doing at least some harm to our teeth.
PASADENA, Calif. (PRWEB) August 21, 2018
An August 7 article in The Economic Times discusses research by the WHO (World Health Organization) which found that eating processed starch seemed to increase the risk of tooth decay while, conversely, eating unrefined whole grains appeared to suggest a lower risk of oral cancer and gum disease. Pasadena clinic Premier Care Dental Group says that it's likely that whole grains are slower to break down into the kind of simple sugars most associated with tooth decays, and it's pretty clear that they are superior in terms of nutrition and overall health. It adds, however, that it's less a matter of whole grains being less bad for teeth, rather than them actually being good for them. In other words, every time we eat or drink we are potentially doing at least some harm to our teeth.
The clinic adds that, while people tend to think of dentistry as being somehow apart from other types of health concerns, the fact of the matter is that every day experts are learning about how periodontal problems are more than painful, embarrassing, and a severe threat to our teeth. In fact, gum disease and periodontists has been linked to ailments of the heart as well as diabetes. Leaving that aside, dental problems can lead to issues like halitosis (bad breath), visible missing teeth, and even facial changes due to bone loss in the jaw, all of which can often lead to social isolation and depression. The good news is that these kinds of problems can be reversed at many stages through everything from deep cleanings to dental implants, says the clinic.
"An ounce of prevention is worth a pound of cure" goes the old saying, and Premiere Care Dental Group says that it's definitely the case with dental issues. While implants and other treatments have been a boon to a great many people, the best course is always to do whatever is possible to stop problems before they start. That, says, the clinic, means twice daily brush and flossing, eating healthily by avoiding refined sugars and obtaining all of the important nutrients our bodies and teeth requires, and regular twice yearly dental visits for teeth cleanings and an annual exam. It might seem like a hassle, says the clinic, but it can save you years of heartache not to mention many thousands of dollars.
Premier Care Dental Group says it's understandable why so many people tend to put off trips to the dentist, but it's never too late to turn the page on past dental problems or neglect. The clinic says that all it takes is a single phone call to the dentist. Readers who would like to learn more can telephone 626-795-6855 or visit http://premiercaredentalgroup.com/.