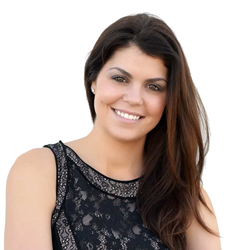 We strive to provide people with a concierge-style real estate experience — regardless of their price range
CORAL SPRINGS, Fla. (PRWEB) November 08, 2022
Reset Real Estate today announced its partnership with Side, the only real estate technology company that exclusively partners with high-performing agents, teams, and independent brokerages to transform them into market-leading brands and businesses. The alliance will ensure that Reset Real Estate, a modern boutique firm that's redefining real estate by offering clients exceptional experiences and agents unmatched support, is powered by the most advanced platform in the industry.
Reset Real Estate was founded by Jamie Seneca, a South Florida native who consistently ranks in the top 150 agents in Broward County and the top 1% of agents in Florida for sales volume. Leading with a client-first mindset and an ethical approach, Seneca marks every transaction with approachable white-glove care that sets up clients for a lifetime of positive real estate experiences. The Reset Real Estate team mirrors Seneca's innovative high standards and specializes in residential, commercial, luxury, and investment properties throughout South Florida.
"We are intent on maximizing clients' experience, marketing strategies, and results," Seneca said. "We strive to provide people with a concierge-style real estate experience — regardless of their price range."
Partnering with Side will ensure Reset Real Estate remains on the cutting edge of the evolving real estate market while continuing to deliver premium services to its clients. Side works behind the scenes, supporting Reset Real Estate with a one-of-a-kind brokerage platform that includes proprietary technology, transaction management, branding and marketing services, public relations, legal support, lead generation, vendor management, infrastructure solutions, and more. Additionally, Reset Real Estate will join an exclusive group of Side partners, tapping into an expansive network from coast to coast.
"Side will help automate Reset Real Estate's processes without sacrificing the personal touch of interacting with clients," Seneca said. "In fact, its robust marketing, technology, administrative, and legal support systems will make it even easier for my team to deliver top-tier client service."
About Reset Real Estate
Reset Real Estate is on a mission to reset the way people experience buying, selling, and investing in real estate. The full-service, tech-powered firm positions itself as a foundational source of knowledge and expertise for future, current, and past clients. Specializing in residential, commercial, luxury, and investment properties for clients throughout South Florida, the team is proud to be revolutionizing the traditional real estate model, not only for the success of its clients but for the success of its agents. To learn more, visit http://www.resetrealestate.com.
About Side
Side transforms high-performing agents, teams, and independent brokerages into successful businesses and boutique brands that are 100% agent-owned. Side exclusively partners with the best agents, empowering them with proprietary technology and a premier support team so they can be more productive, grow their business, and focus on serving their clients. Side is headquartered in San Francisco. For more information, visit http://www.side.com.