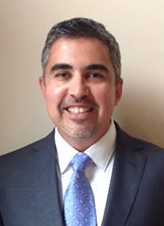 Using decades of experience, Dr. Sanchez is excited to welcome new patients for a transformative procedure.
Minneapolis, MN (PRWEB) August 02, 2018
Periodontist, Dr. Andres Sanchez, welcomes new patients from Minneapolis, MN with a gummy smile for custom crown lengthening treatment at his Eden Prairie, MN practice. Aesthetic crown lengthening or gingival contouring can correct an uneven gum line and an unsteady self-conscious. Using decades of experience, Dr. Sanchez is excited to welcome new patients for a transformative procedure.
Crown lengthening can be used to treat functional or cosmetic symptoms of a gummy smile. Functional treatment may be used to prepare a tooth for a restoration or to treat tooth decay. Many patients with excess gum tissue may not experience negative health effects, but instead notice a lack of self-confidence that causes them to hide their smiles. Oftentimes when chosen for aesthetic reasons it is due to a particularly gummy smile, or one where this excess gum tissue makes the teeth look small. In order to find balance, some gum and bone tissue may be removed during the crown lengthening procedure to reveal more of the tooth and create an even and attractive smile.
Before starting treatment, Dr. Sanchez will discuss each patient's aesthetic smile goals and assess how he can also improve oral health and function at the same time. In order to envision an ideal smile, Dr. Sanchez takes into consideration the size and shape of each patient's teeth and lips. After treatment, he is able to reveal the custom, healthy and confident smile patients want.
Crown lengthening is best performed by a periodontist who specializes in treatments related to the gums. A Diplomate of the American Board of Periodontology, Dr. Sanchez is highly experienced providing cosmetic and functional crown lengthening treatment as well as other soft tissue treatments such as gum grafting for teeth that appear elongated.
To learn more about crown lengthening treatment and correct a gummy smile in Minneapolis, MN, patients are invited to Dr. Sanchez's practice, PerioWest, for a custom consultation. To schedule a visit, patients can call 952-479-4705.
About the Periodontist
PerioWest is a periodontal practice offering personalized dental care for patients in Eden Prairie, MN and the Twin Cities areas. Dr. Andres R. Sanchez received his Certificate & Master's Degree in Periodontics from the prestigious Mayo Clinic in Minnesota in 2004. He is a Board-Certified periodontist and a Diplomate of the American Board of Periodontology. In addition, Dr. Sanchez has been involved as a primary author in more than ten scientific papers published in major periodontal and implant dentistry journals. To learn more about Dr. Sanchez and the services he provides, please visit his website at http://www.periowestmn.com or call 952-479-4705.