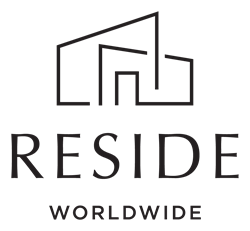 "We are thrilled to add the vetted and professionally managed Homelike inventory to our rapidly expanding 3SIXTY tech platform." Lee Curtis
SEATTLE (PRWEB) April 20, 2021
RESIDE Worldwide, Inc. (http://www.staywithreside.com), a premiere prop-tech alternative accommodations firm with operations in over 19,000 cities and 60 countries (RESIDE), announced today the creation of an innovative partnership with Homelike (http://www.thehomelike.com) one of Europe's fastest growing prop-tech start-ups. The Homelike marketplace offers a comprehensive portfolio of over 70,000 self-catering furnished apartments, aparthotels, serviced apartments and studios in 400 cities throughout Europe. The firms announced the Homelike properties will now be added to RESIDE's global marketplace aggregator platform, 3SIXTY, providing its clients and guests significantly expanded options in key international business travel and leisure markets.
"We are thrilled to add the vetted and professionally managed Homelike inventory to our rapidly expanding 3SIXTY tech platform," said Lee Curtis, CCHP, CEO and Co-Founder of RESIDE. "It is critically important for us to ensure the options we make available to our Fortune 500 client base meet the highest standards as we aggregate, curate and advocate on behalf of our traveling guests. Homelike has quickly established itself as an inventive leader in our space with a state-of-the-art approach to serving some of the world's largest corporations."
With ready access to over 1 million properties, RESIDE continues to build upon an unrivaled network of local suppliers and a diversified array of property types, all while remaining hyper-focused on meeting and exceeding duty of care deliverables. This commitment is reflected in the recent addition of unique and exclusive adjuncts to the program like the GeoSure aggregate safety scoring for each property and Stay Well rooms by Delos.
Homelike's mission and culture is similarly guest-centric and health and safety-oriented, as evidenced by such operational enhancements as their dedicated Enhanced Hygiene Initiative or flexible cancellation policies. Both companies are wholly-confident this alignment will allow the Homelike inventory to seamlessly fit into the broader RESIDE offering, making the strategic combination a powerful force across the continent. "We believe our Homelike marketplace opens additional outlets for RESIDE's clients and guests seeking well-appointed properties in our growing list of cities, including Berlin, Barcelona, Amsterdam, Frankfurt, Zurich, Cologne, Vienna, Brussels and, most recently, Valencia." said Dustin Figge, Founder at Homelike
RESIDE Worldwide, Inc.
Headquartered in Seattle, WA, RESIDE Worldwide, Inc. is the leading provider of professionally operated and managed global alternative accommodations with a portfolio of premier hospitality and technology brands (ABODA by RESIDE, Broadway Plaza, The Beekman Tower, The Residences at W New York, The Oxford, OnBase Suites and 3SIXTY). RESIDE's mission is to present a new way to stay; offering a curated experience to guests no matter the destination or duration of their stay.  RESIDE aggregated a world-class partner network of over 1,000,000 of the best globally-compliant accommodations options in over 60 countries to satisfy growing consumer demand for high-quality, flexible and vetted housing solutions for business or leisure travel. To learn more visit http://www.staywithreside.com.
Homelike
With over 70,000 apartments in 400+ cities in Europe, the Homelike marketplace offers a comprehensive portfolio of self-catering apartments, aparthotels, serviced apartments and studios to rent for thirty days and more. Homelike is the ideal choice for professionals, expats and students looking for fully-furnished and clean homes with functional kitchens, WiFi and utilities. Homelike apartments are sourced from professional landlords and verified by a dedicated internal team. The company offers a wide range of rentals suitable for all tastes and budgets including pet-friendly, family-friendly and luxury options. Homelike's tech-enabled booking experience drastically reduces the time it takes to book mid to long-term accommodation from days to merely minutes. This is enabled through multiple features such as the leading instant booking technology and the ability to sign rental agreements digitally. The platform is loved by large corporate clients, who enjoy the high-quality apartments available, the travel policy and analytics tools and the seamlessness of the booking process.